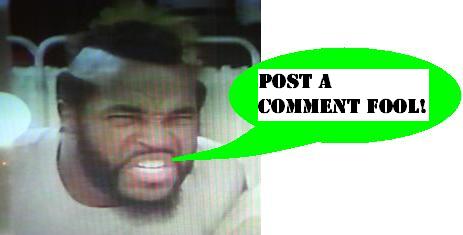 Transformers Universe - Hound and Ravage
The high school I attended was small enough that everyone knew everyone, and in the yearbook every senior was given a full page to customize as they saw fit. As will come as no surprise, everybody knew I was a big nerd, and the yearbook page would only serve to drive home that point! One of my several appropriate quotes was from Hound, off of his original 1984 bio card:
"Observe everything, remember even more"
. This would become especially ironic in later years as my memory was to become increasingly bad and my less-than-keen observational skills would often leave me astonished by basic facts about the world around me!
Well, thanks to Hasbro we can now find Hound on our store shelves once again. Though he is missing that excellent quote, the bio does paint the picture of an expert tracker. Also we get a Ravage figure packed in with Hound, and Ravage still turns into a cassette tape - well done! The head on Ravage is a little strange, but maybe it'll grow on me - I'm just delighted that they managed to sneak a tape into the new 25th anniversary line. Click the image below for the full bio, spec numbers, and additional pictures!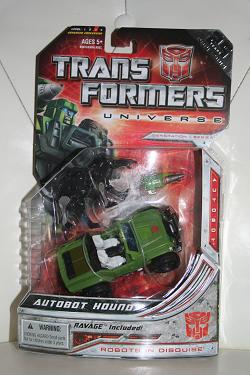 Additionally, the back of the package has an interesting little chart that shows where this figure falls in the 25 year history of Transformers in the states. Useful for those who may not be old enough to have seen it first hand, or additionally for those of us who have trouble observing everything, and remembering even more these days!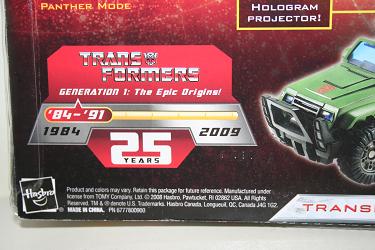 Posted by charlie on January 14th 2009, 05:52 PM

Share
---