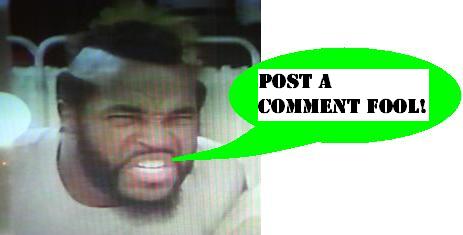 Mezco Donates Jason to Museum of the Movie Image
Press Release:
MEZCO TOYZ DONATES NEW FRIDAY THE 13th JASON FIGURES TO MUSEUM OF THE MOVING IMAGE
Megan Forbes, Collection Information and Access Manager of the Museum of the Moving Image (LEFT) and Mezco's Director of Special Projects (Right)
New York- Overlooking the NY skyline from high atop their tony Long Island City headquarters, Mezco's Director of Special Projects "handed off" various items from the new Friday the 13th line of figures to Megan Forbes, Collection Information and Access Manager of the Museum of the Moving Image. Mezco donated prototypes of the new film's main character; Jason. In the new film Jason sports two looks, one with his classic hockey mask and another featuring a cloth covered face. The prototypes donated each feature one of the distinctive looks.
Set to be released in on Friday, February 13th, the new Friday the 13th is considered by many horror fans to be the "must see" horror film of 2009. Mezco will be producing both seven and twelve inch figures of Jason, the main character.
While the museum is partially closed for a major $65 million expansion and renovation, the Jason prototypes will nevertheless be accessible on the museum's online Collection Catalog at
http://collection.movingimage.us
. When the museum fully reopens in winter 2009-2010, the prototypes will be on view as part of its core exhibition, Behind the Screen, in a section devoted to licensed merchandise.
About Mezco:
Mezco Toyz is a toy company unlike any other. Mezco combines humour and horror, with action and adventure to produce the most sought after collectibles and toys on this or any planet. Mezco Toyz is an experienced developer and manufacturer of action-figures, toys and collectibles and has created figures for such high-profile licenses as Little Big Planet, The Spirit, Goosebumps, Heroes, The Spirit, Hellboy 1&2, Cinema Of Fear, Family Guy, South Park, Animal House, Blues Brothers, Scarface, Under Dog, King Kong, The Goonies, and Edward Scissorhands among others. Learn more at
www.Mezcotoyz.com
.
About Museum of the Moving Image:
Museum of the Moving Image advances the public understanding and appreciation of the art, history, technique, and technology of film, television, and digital media. It does so by collecting, preserving, and providing access to moving-image related artifacts; screening significant films and other moving-image works; presenting exhibitions of artifacts, artworks, and interactive experiences; and offering educational and interpretive programs to students, teachers, and the general public. Construction is currently underway on a major expansion of the Museum, designed by architect Thomas Leeser. The project entails a complete renovation of the existing first floor and construction of a three-story addition housing a new theater, screening room, galleries, and a multi-classroom education center. The Grand Opening of the expanded Museum is scheduled for winter 2009-10. For more information, visit
movingimage.us
.
Posted by charlie on February 10th 2009, 09:12 PM

Share
---