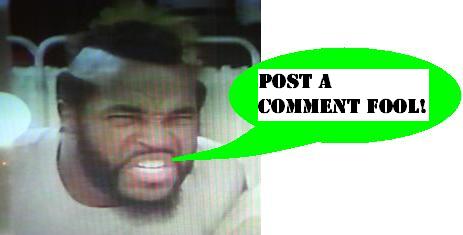 Transformers Q&A Round #1 2009 - Results
Ok folks, the Transformers team over at Hasbro has just sent us their answers to our first Q&A for 2009. See below for the details!
---
Transformers Q&A #1 (2009)
Preserve:
Are future Transformers Mighty Muggs waves (wave 2 and beyond) going to be Toys R Us Exclusives?
Hasbro: Currently, the first two waves of Transformers Mighty Muggs are available at all major retailers within the U.S. After wave two there are no plans to ship any additional Mighty Muggs in 2009. As for 2010, it is still a little too early to discuss our plans for the brand.
Preserve:
Any plans to release Masterpiece Grimlock in the US?
Hasbro: We feel that Masterpiece Grimlock is a great offering that captures the timelessness of this character! As we continue to move forward with rounding out our line for the future, we look for the right opportunities to release him and other Masterpiece items.
Preserve:
If consumers can only get one toy from the movie line, which one should it be (other than Devestator) - which is your favorite?
Hasbro: From the team (sorry, they didn't tag each of their responses, so I'm not sure exactly who said what!):
I would have to say the Movie 2 Leader Optimus Prime would be my favorite from what you guys have probably all seen. For the Movie 1 Leader version of Optimus, we did have have final reference from Dreamworks and the development of the toy was mostly deisned using the concept art.. For the Movie 2 Leader Optimus we focused on finding ways to improve on the original toy's design with articulation, better/more acurate proportions and the new "mech-alive" feature. I was challenged with finding a way to redisgn a toy based on a character that hasn't really changed in appearance between the two movies. It was a great design challenge, plus he's Optimus Prime!


My favorite toy from ROTF has not been revealed to the public yet. But I can tell you that it's one of the toys that Bill Rawley has designed!!!


Of the figures that have been seen, my favorite is the new leader Optimus Prime figure. It does an amazing job staying faithful to the movie design of Prime.


Leader Class Optimus Prime. Although this is probably a common answer among the team, the figure is truly amazing. The detail in robot mode blows away the movie 1 version and the lines in vehicle mode are so clean, it is difficult to see the conversion points in the toy at first glance.


Unfortunately, my favorite has yet to be revealed!
---
Thanks to the Transformers team for all of the great answers to our questions! We can't wait to see what figure they were all talking about that hasn't yet been announced!
Posted by charlie on March 10th 2009, 01:53 PM

Share
---