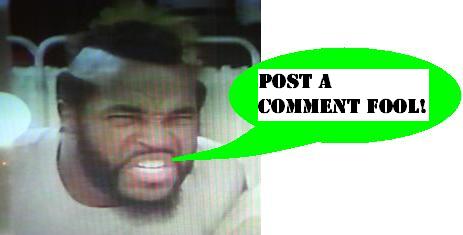 Press Release - Lego City Fan Voting Starts April 3rd
Press Release:
The Future of LEGO® CITY Lies With the People
-Polls open for excited fans to vote on proposals for expansion of LEGO CITY in 2010-
LEGO CITY (April 2, 2009) –
Architects and planners of LEGO CITY are at odds over which section of the booming metropolis should be developed next. After a Town Hall meeting was held on April 1, fraught with debate and indecision, CITY officials will open the polls to let residents solve the dilemma. The future of LEGO CITY is up for vote starting Friday, April 3 at
Toysrus.com/LEGOvote
.
Parks and Rec vs. D.O.T.
Sociologists and environmentalists are rallying around the LEGO CITY Parks and Recreation Board's plans to create a new
CITY SQUARE
that focuses on encouraging active play, family togetherness, resident interaction and open green spaces as a means of making LEGO CITY attractive to potential residents and business owners. Details of the new City Square have not yet been released.
LEGO CITY's Department of Transportation officials submitted two proposals for review and decision. The first, a
PUBLIC TRANSPORTATION CENTER
, fosters more use of public transit and reduces traffic on the roads. The second, a
TRUCK STOP
to provide rest and comfort for truckers, is badly needed as LEGO CITY's industry and commerce growth rates are sending an increasing number of large trucks in and out of the CITY limits. Neither plan outlined specific details.
CITY officials believe all three of the proposals hold merit and could be implemented with great attention to detail and fun.
Call to Action
Anyone with a vested interest in the future of the LEGO CITY is encouraged to log onto
Toysrus.com/LEGOvote
to help select the next phase of development. From April 3 through April 24, voters will find information and instructions about casting their ballots. Once the polls are closed and a theme is selected, CITY officials and Toys"R"Us executives may foster dialogue with residents over the specifics of the winning proposal. In 2010, public opinion will reign supreme when the new set launches in August exclusively at Toys"R"Us and LEGO stores nationwide.
"Generations of children of all ages have been building cities since LEGO bricks appeared 51 years ago," said Søren Torp Laursen, president, LEGO Systems, Inc. "To achieve our goal of incorporating more consumer insights and wishes to our LEGO products and experiences, we're once again partnering with Toys"R"Us to collect public opinion and comments to pick a theme that will help inspire kids around the world as they continue the city building tradition."
Power to the People
This is the second consecutive year that LEGO fans have been asked to help choose a theme for an exclusive set in partnership with Toys"R"Us. In 2008, fans chose the LEGO Star Wars™ The Home One™ Mon Calamari Star Cruiser™ set, which will be released later this year to mark the 10th Anniversary of LEGO Star Wars.
Posted by charlie on April 2nd 2009, 10:46 AM

Share
---