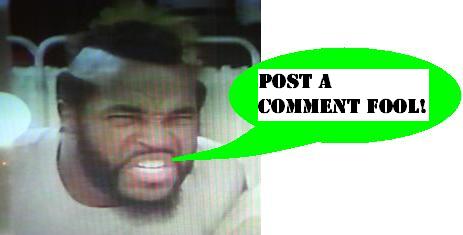 G.I. Joe Modern Era - Specialist Trakker
One of the figures that we were the most excited about from the entire
G.I. Joe Modern Era
line was Specialist Trakker (better known as
Matt Trakker
of M.A.S.K. fame!). We finally managed to get one from Preserve friend and informant Rudger some number of weeks ago, though now they seem to be much more available on store shelves. Click the image for the full gallery!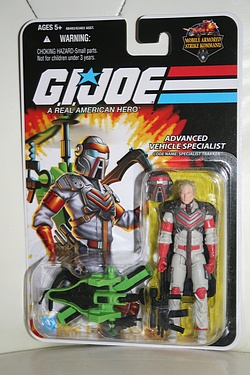 The main reason for the better availability is that there is a multi-month gap in product release that Hasbro has built for themselves. For a few months previous to now, wave after wave of Modern Era product was hitting the shelves, and was largely impossible to find. Now that the new movie toys aren't due for months, we are getting a number of revision cases that provide the chance to go back and pad the collection. Interestingly enough, some pieces are still hard to find, such as the wave 4 vehicles of the Sting Raider and Ghost H.A.W.K., many of the later-wave 12" figures, as well as the very elusive 'Best of 80s' DVD Battles pack. This last one is a real problem since the five packs in this series had a build-a-Mass-device feature, and thanks to that difficult to find 5th item everyone has an incomplete device! Well, we shall see if those turn up in greater numbers like Specialist Trakker has recently.
Collector Tip:
In addition to the 'Best of 80s' DVD Battles pack that you should buy on sight, also be aware that Target has, this very day, slashed prices on the Target Exclusive Transformers Animated 2-packs that were just put on sale a few weeks ago. They hit the shelves at $24.99 and are now going for $4.99 - that's some crazy discount, and of course looks very bad for this line. Make sure to hit up Target if you have any interest in these sets - they are certain to sell out fast!
Posted by charlie on April 5th 2009, 05:55 PM

Share
---