A virtual museum for toys and video games.

December, 2013
| | | | | | | |
| --- | --- | --- | --- | --- | --- | --- |
| Sun | Mon | Tue | Wed | Thur | Fri | Sat |
| 1 | 2 | 3 | 4 | 5 | 6 | 7 |
| 8 | 9 | 10 | 11 | 12 | 13 | 14 |
| 15 | 16 | 17 | 18 | 19 | 20 | 21 |
| 22 | 23 | 24 | 25 | 26 | 27 | 28 |
| 29 | 30 | 31 | | | | |
Latest News

Press Release - Toyfinity Mordle Drop on Thursday 11/21/2013

Press Release -
For those of you who have been paying close attention to more frequently updated toy blogs, you will have seen that DoctorKent and myself have been releasing our very own toy line, to decent reception! Well, another drop of amazing Mordles is on the way tomorrow night, to delight and astound your vintage sensibility. Click through to read our very own press release on the drop, and be sure to head to
Toyfinity
tomorrow at 9pm EST to grab some for yourself!
Read More
Posted by charlie on November 20th 2013, 03:48 PM
Leave Comment
Share
---
NYCC - Hasbro Reveals - Update
Ok folks, we've gotten the Hasbro images processed and posted.
Check out new items from
Kre-O
,
Spider-Man
,
Star Wars
and of course that Prime from
Transformers
.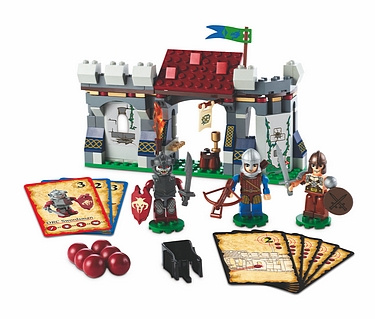 Posted by charlie on October 9th 2013, 10:12 PM
Comments(2)
Leave Comment
Share
---
Hasbro 2014 Reveals
Hasbro just sent us a pile of info to reveal for the 2014 lines, as well as holiday 2013. While we get all that processed, enjoy this Kre-O vid they also sent!
We also have two pics of the new Optimus Prime figure from the new movie, "Age of Extinction"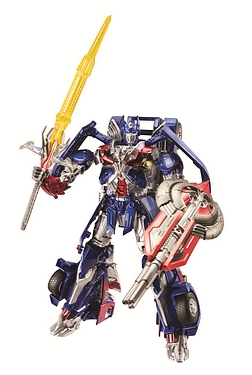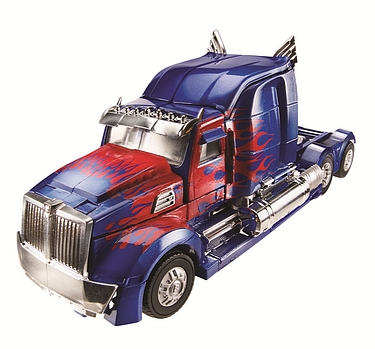 Posted by charlie on October 9th 2013, 09:12 PM
Leave Comment
Share
---
Sega Master System - Shanghai
Let's check out another
Master System
title from 1986, the video game port of the classic mahjong solitaire - yes, I'm talking about
Shanghai
! I think that a proper arcade version of this title would have been hilarious, and would now be a crazy collectors item, but sadly, to the best of my knowledge, we only got this game on several consoles of this era.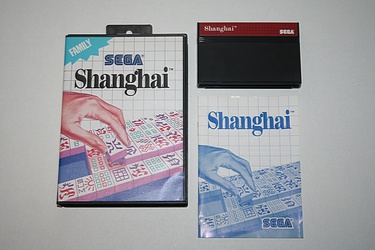 Steady your nerves and concentration. You're about to play Shanghai!
Posted by charlie on September 12th 2013, 08:05 PM
Leave Comment
Share
---
Sega Master System - Enduro Racer
Released by Sega in 1986, and a hallmark of arcades in both stand up and awesome sit-down bike versions,
Enduro Racer
found home release on the
Master System
in 1987. Often compared to Hang-On, and I believe using the same engine, you get to experience the motorbike thrills on a dirt track, with computer opponents and obstacles.
Now, grip those gears, spin those wheels and take the lead to victory.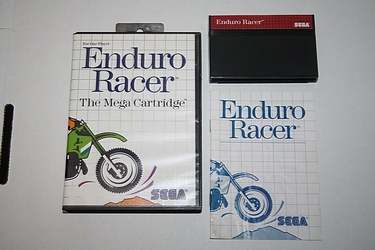 Posted by charlie on September 3rd 2013, 09:44 AM
Leave Comment
Share
---
Transformers - Beast Hunters
The new
Transformers: Beast Hunters
figures have been hitting stores for a few weeks now, most notably for me in the reset that my local Target has been working through. These are looking great, and continue to provide strong characters to this solid and growing line! As both Hasbro and Mattel reduce the articulation on the figures in their other core lines, it's refreshing that big-H has kept the quality up on these modern day bots.
Check out the new Arcee, pictured below, who is part of the latest wave to appear. Snag these while you can, since they are likely to go fast!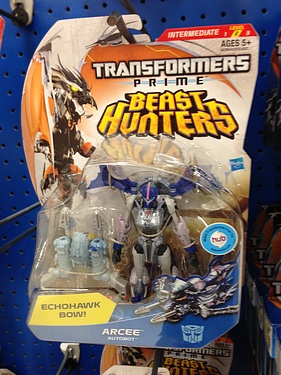 Posted by charlie on August 15th 2013, 02:30 PM
Leave Comment
Share
---
1990 Nasta Dealer Catalog - Prototype Reactors!
Exciting News! I have managed to get my hands on a copy of the 1990 Nasta dealer catalog.
Why is this exciting?
Well, because it contains two Reactors vehicles that were to be released in the second year of the line! So far as I know, the "Mega Series" never hit store shelves, but how great would it be to find those prototypes some day, huh??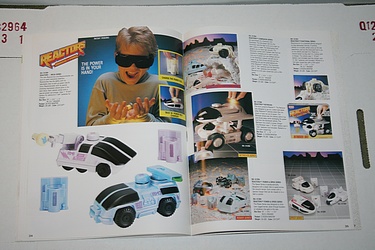 Click through the image above to see all the pages in this book, complete with lots of stuff we had all but forgotten about! And you can click below for a mega blowup of the Mega Series.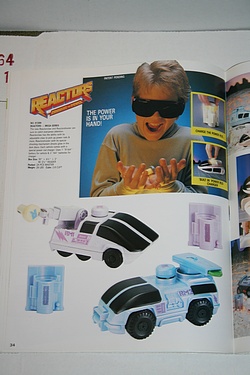 Posted by charlie on July 30th 2013, 09:30 PM
Comments(1)
Leave Comment
Share
---
eBay Watch - Twinkies Bake Set
Word on the street is that someone has purchased the assets and recipes which formerly belonged to Hostess, and is due to flood the stores with their traditional products any day now (if it hasn't already happened!) Well, why wait?! With this handy vintage bake set, you can create Twinkies in the privacy of your own home. Even comes with an "icing injector" - good times and good health!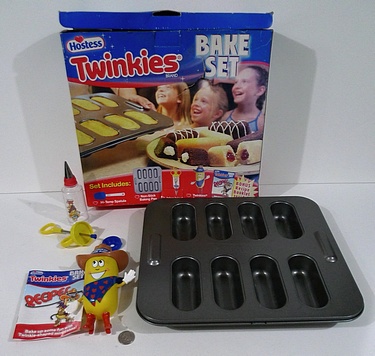 In fact,
this article
in USA Today from July 12th seems to indicate that they were already on Wal-Mart shelves over a week ago. Well thank goodness. They also allude to a fascinating practice by which the Twinkies are delivered frozen, so the retailer can 'set their own expiration date' - great plan!
Posted by charlie on July 22nd 2013, 07:34 PM
Leave Comment
Share
---
eBay Watch - Voltron - Panosh Place Loose Figure Set
Here's a thing you don't see every day - a
loose set
of the 1984 Voltron Panosh Place figures! I've never seen them loose all together - the Preserve has some carded examples, but apparently my dad thought that the Witch Haggar was a little too scary to buy me that figure! It's super tempting to pick up this set, but at the very least, let's see what they all sell for. Guesses?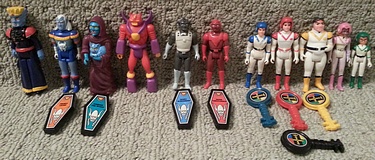 Posted by charlie on July 15th 2013, 08:50 PM
Leave Comment
Share
---
Press Release - Warriors of Slauria

Press Release -
Our pal Bah'Glenn has sent an update about his new Warriors of Slauria line, which you should remember is about to debut at the Long Island Toy Show! Click through for his press release about the new line!
Read More
Posted by charlie on July 11th 2013, 07:56 PM
Leave Comment
Share
---