A virtual museum for toys and video games.
Latest News

LEGO® Star Wars™ BOOST Droid Commander
Press Release -
May the 4th be with you!
BILLUND,DENMARK (May 4,2019):
Today, the LEGO Group unveils the latest addition to its much-lovedStar Wars™ range – and it's something even Yoda's Force sense didn't see coming. The new LEGO Star Wars BOOST Droid Commander set offers all the creativity and coding fun of LEGO® BOOSTalongside the chance to build three of the film franchise's most iconic droids: R2-D2; the Gonk Droid; and the Mouse Droid.
Continue after the jump for more images and info!
Read More
Posted by charlie on May 4th 2019, 07:03 AM
Leave Comment
Share
---
Toy Fair 2019 - Celestial Buddies
The Preserve had a great time at the 2019 New York Toy Fair, as we do every year! We are digging through content and getting galleries assembled, which is a little behind this year since we tried something new-fangled this time around, namely an
Instagram channel
. This was a way to distribute our photos and content in a faster, more targeted way, and seems like an important aspect of publishing these days. I'll always strive to keep some galleries here for posterity, but be sure to check out
our channel
as well!
Of immediate coolness is some news about long time Preserve favorite,
Celestial Buddies
. They have been successfully getting their wonderful plush planets into museum shops for years now, though an unexpected boost early Saturday morning may help them get to the next level (or at least have some incredible bragging rights).
Elon Musk selected their Earth figure (unbeknownst to them!) to ride along on the maiden voyage of his new Crew Dragon capsule on it's flight to the International Space Station! What a cool choice, and I hope they are able to parlay that into an awesome licensing agreement with SpaceX. As that program grows in visibility and importance, I am sure that being the official mascot would not be a bad thing!
Check out this video for an explanation of the excellent message their new figure is designed to convey, and maybe get a little more insight into why Musk selected one of their products for his copilot.
Posted by charlie on March 3rd 2019, 10:21 PM
Leave Comment
Share
---
Transformers: Bumblebee
It's that time again! Time for another live-action Hasbro backed Transformers movie. This will number 6th in the series, and is set to be a 1980's-centric prequel to the Michael Bay productions that have been coming out for the last decade or so. I'm encouraged both by the time period, and the adherence to a period-appropriate yellow VW beetle for Bumblebee's alternate form! Click through for the
modest toy line
in support of this upcoming film, slated for release on December 21, 2018.
Posted by charlie on October 7th 2018, 09:56 PM
Leave Comment
Share
---
Transformers: Cyberverse
Hasbro is good enough to start up a new Transformers cartoon, nearly every year. Well, 2018 is no exception and Transformers: Cyberverse has hit the scene. Of course, we need some toys to go with this show, and here they are!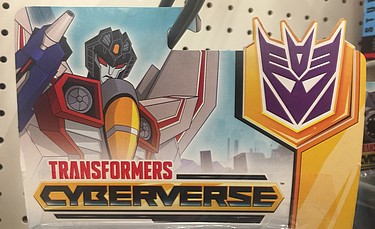 Posted by charlie on September 22nd 2018, 10:23 PM
Leave Comment
Share
---
Nasta Reactors Euro - Motossitor-RS2
The 1989
Nasta Reactors
line is one of the very favorite here at the Preserve, and it was with unmitigated delight that the European version of these Magical Power Rod vehicles was unearthed several years back. It seemed high time to feature another entry in that small yet elusive set, so please enjoy Motossitor-RS2! I especially like the French franc price tag, where we can see that in Europe it was marked down from 47FF to 20FF.
If we are to do a brief bit of
research
on line we can see that the exchange rate was roughly 6FF to one $ in 1989, pegging this set at an original retail equivalent of $7.85 eventually marked down to $3.33. Holy cow! That's a significantly low price even for 1989 and can be contrasted with a US
markdown example
on the Reactorcycle-RS2 of $13.99 and $7.99 on sale (thank you Kay Bee).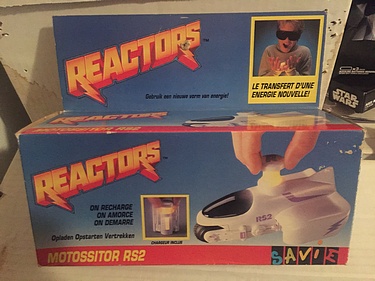 Posted by charlie on July 1st 2018, 09:03 PM
Leave Comment
Share
---
Mattel - WWE
Since taking over figure production from Jakks Pacific in 2010, Mattel has been doing a great job with the WWE license, and for some reason I haven't really spent much time covering it. Well, in life the one constant is change, so I'm finally taking a look at these figures and am impressed with what I see! In 2018 they are up in the 80s on the clearly-labeled series adorning each figure (which is greatly appreciated from an organizational standpoint) and so the coverage here at the Preserve starts at series #80.
Check it out
!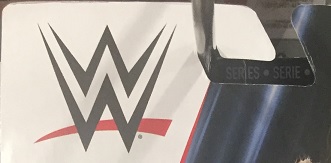 Posted by Anthony on May 20th 2018, 09:26 PM
Leave Comment
Share
---
Star Wars Last Jedi - Obi-Wan Kenobi
The new Solo figures are hitting shelves, but since I've not really tracked them down yet, let's enjoy the pretty decent Obi-Wan figure from the
Last Jedi line
of late last year. The art on these cards really was spectacular and does credit to the long tradition of great packaging with our favorite Star Warring characters. Click the image for an expanded gallery and specs on this harder to find, 'Teal: wave 2' figure.
Also enjoy an image of the freshly stocked Toys R Us Star Wars section when I found this figure. While my local store hasn't closed yet, it is certainly a sad place to go now, and will thankfully be able to live on in our memories and images like this.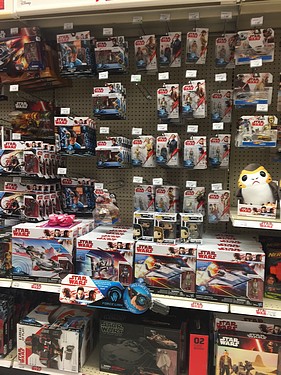 Posted by charlie on April 17th 2018, 06:05 PM
Leave Comment
Share
---
Zak Storm by Bandai
For those of us who grew up during the dawn of the new cartoon / toy line juggernaut of the early '80s, nothing legitimizes a new series like being able to find your favorite characters on store shelves and in your basket. Such is the case with
Zak Storm
- a new Netflix show that just popped up at Target last week in 3D form. The figures look good, the packaging is bold and colorful, and they have a playset. That sounds like a line done right, to me!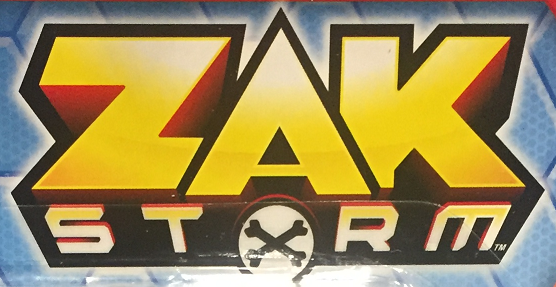 Posted by charlie on March 28th 2018, 05:14 PM
Leave Comment
Share
---
Lego - Tron Light Cycle Set #21314
Hot off the presses from Lego is their fantastic new Tron Light Cycle set! These pictures were just released today, and were certainly worth the wait. Part of the 'Ideas' line, which has brought us many recent creative and fan-favorite sets like the DeLorean from Back to the Future, Ecto-1 and Doctor Who, this is another iconic set that has found form in everyone's favorite brick.
Lego Shop
)
---
21314 – TRON: Legacy
230 pieces | Ages 10+
Price: $34.99
Build, play and display with this futuristic LEGO® Ideas 21314 TRON: Legacy set from Disney, featuring 2 Light Cycles, each with minifigure seats and translucent-colored light-style elements, plus a divisible TRON grid with attachment points for the vehicles. Use the grid as a display base for the Light Cycles or split it in 2 to recreate the chase scene from Disney's TRON: Legacy movie. Alternatively, stage an Identity Disc battle between the 3 included LEGO minifigures—Sam Flynn, Quorra and Rinzler—on the grid. This construction toy includes a booklet with information about its fan creator and LEGO designers, plus the lowdown on Disney's TRON: Legacy movie and its main characters.
Includes 3 LEGO® minifigures: Sam Flynn, Quorra and Rinzler.
Features 2 buildable Light Cycles for Sam Flynn and Rinzler, and a TRON grid/display base.
Sam Flynn's Light Cycle features a minifigure seat, authentic features and assorted translucent-blue light-style elements, including power stream effects.
Rinzler's Light Cycle features a minifigure seat, authentic features and assorted translucent-orange light-style elements, including power stream effects.
TRON grid/display base features 2 detachable parts, attachment points for the 2 Light Cycles and translucent-blue elements.
Divide the grid to recreate the Light Cycle chase scene from Disney's TRON: Legacy movie, or use it to role-play the disc battle scene with the minifigures.
Includes Quorra's sword.
Accessory elements include Sam Flynn and Quorra's blue Identity Discs, and Rinzler's 2 orange Identity Discs.
Attach the discs to the back of each minifigure.
This construction toy includes a booklet with building instructions, information about the set's fan creator and LEGO designers, and the lowdown on Disney's TRON: Legacy movie and its main characters.
Each Light Cycle measures over 1" (5cm) high, 6" (17cm) long and 1" (4cm) wide.
TRON grid/display base measures over 8" (22cm) wide and 3" (9cm) deep.
Posted by charlie on March 21st 2018, 11:22 PM
Leave Comment
Share
---
Transformers: Power of the Primes
Hasbro has really got it locked in these past few years, coming out with a new clearly-branded line every 6 months that is jam packed full of characters with not only classic names but classic styles. This of course plucks the heartstrings of us old fans, and I like to think appeals to young ones as well since the classics never go out of style!
Here then is the line for 2018, "Power of the Primes" which is starting out strongly with Insecticons, Dinobots and obscure headmasters galore!

Posted by charlie on January 23rd 2018, 12:18 AM
Leave Comment
Share
---