A virtual museum for toys and video games.
Latest News

1979 Gabriel Toy Catalog
Check out this beautiful
1979 Gabriel toy catalog
. That cover alone fills me with the same joy as the art on a vintage pinball machine.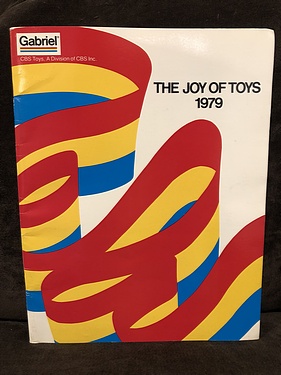 Unless you were a careful observer of the company making your favorite stuff back in the day, you may not be as familiar with this brand as that of Hasbro and Mattel, or even Parker Brothers, but they still probably had a few slots in your toy chest. Erector sets and Lone Ranger anyone??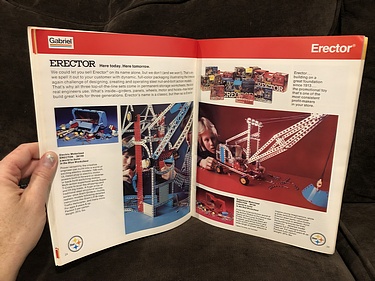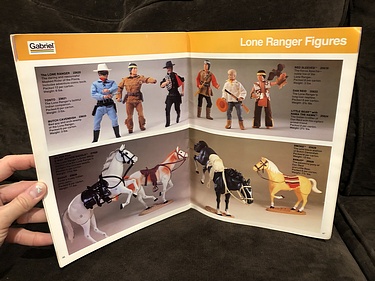 Posted by charlie on October 28th 2020, 06:52 PM
Leave Comment
Share
---
Toy Catalog - 1982 Monogram
If you enjoyed building model kits in the '80s, then you had some from Monogram. Here is a
catalog from 1982
filled with classic automotive goodness, and some airplanes and ships thrown in for good measure!
Click through
to see some truly excellent kits, both 'Snap-Tite' and traditional build.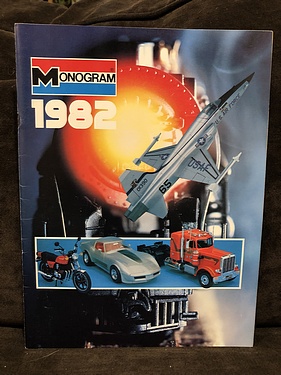 Check out the models!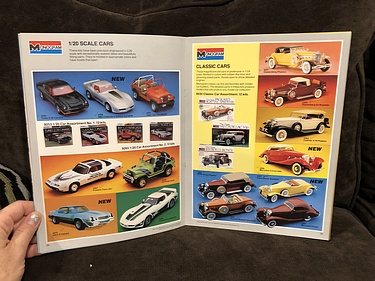 Posted by charlie on October 26th 2020, 06:37 PM
Leave Comment
Share
---
Bachmann Toy Catalog 1981
While I love riding on trains, and appreciate both the detail and the passion exhibited in the model train enthusiasts, I have never particularly been inclined in that direction myself. I suppose most of it came from my father, and he primarily focused on action figures, hence Transformers, Sky Commanders, and the like. That said, I did have a few rail sets, and remember them fondly from when I was very small. I also remember pinching my fingers putting the tracks together, but it was all part of the fun!
It came as some surprise then when I was archiving this beautiful
1981 Bachmann catalog
to see the astonishing volume of products that they had on offer that year. The number of different cars as well as supplementary equipment is incredible, and well worth remembering in this nearly 40 year old bit of history.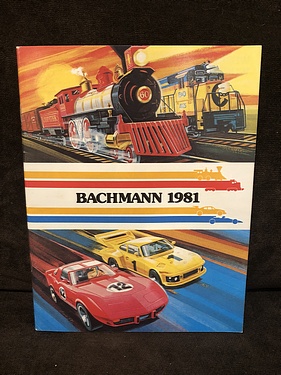 Posted by charlie on October 21st 2020, 06:43 AM
Leave Comment
Share
---
Toy Fair Catalog - 1988 Power Wheels
One of the parts of the Preserve that I think truly adds value to this vast interweb is the effort at sharing and documenting vintage
Toy Fair catalogs
. Prices and focus for Mattel and Hasbro books from the '80s are through the roof, and commensurately less interesting. So finding second-string brands is always something I find to be more rewarding.
Let me share with you, therefore, the 1988 Power Wheels catalog, in all of its G.I. Joe Tracker and Qua-Trax glory!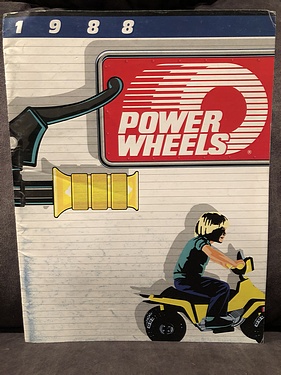 Click the cover image to browse the 23 pages of this fun artifact, and make sure to read up on their marketing and customer service efforts for that year too!
Posted by charlie on September 2nd 2020, 08:32 PM
Leave Comment
Share
---
Star Wars: Resistance
There's a 21 episode Star Wars cartoon called Resistance that debuted October 7th, 2018. In keeping with tradition, Hasbro has a small line of figures to go along with it. I'm always happy when they bother to put together figure bios these days, so at least we get those in this small line!
Click through
to see the 6 figure wave one and see if you can track them all down at your favorite retail outlet!

Posted by charlie on August 10th 2019, 08:13 PM
Leave Comment
Share
---
Transformers War for Cybertron: Siege
What's new in the world of Transformers for 2019, you ask? Well, Hasbro does not disappoint, with their new War for Cybertron trilogy, the first third of which is
Siege
! A host of classic fan favorite characters, reimagined with 2019 technology. Even if I may have trouble transforming some of them these days, making me definitely feel my age, I have to be thrilled at the articulation and poseability that these figures offer. This is especially great when contrasted with what has happened to the Star Wars line in recent years, which appears to have taken a lightyear step backwards, now featuring less articulation than 1977 Kenner figures for the no drop in price.
We are just starting out our Siege gallery, but will do our best to bring you the details on these figures for posterity!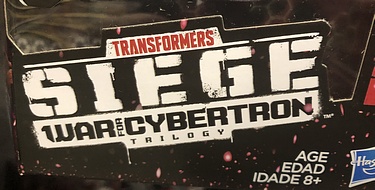 Posted by charlie on July 12th 2019, 08:24 PM
Leave Comment
Share
---
J-Lynn Toys International - 1983 Toy Fair Catalog
Featuring classic toy fair catalogs on the Preserve is core to the mission of this site, as it provides a condensed and rapid way to catalog and save a diverse range of products from years gone by which may otherwise be forgotten. The J-Lynn Toys International catalog from 1983 is then obviously a favorite of mine. They say it best themselves:
J-Lynn Toys International offers a full range of quality toys for the discriminating buyer. We have carefully selected them from manufacturers all over the world with especial regard for originality, quality of workmanship and safety for the child. Pictured here is a sampling of our entire line. As you browse through this catalog we are sure you will appreciate our constantly high standards.
May we be a part of your 1983 program?
What really caught my attention here was their 2-page spread of Power Lords, in both wind-up and PVC formats! This semi-obscure yet fan-favorite line is always a key area in which to expand the knowledge, and it's excellent to have this new reference!
Click through
for all 47 pages of this fantastic catalog.
Posted by charlie on June 11th 2019, 10:25 PM
Leave Comment
Share
---
Coleco 1988 Toy Fair Catalog
What was Coleco up to in 1988, you ask? Well, the Preserve is delighted to be able to provide an answer to that question! From their 60+ page Toy Fair booklet, we see that Cabbage Patch dolls reigned supreme, with an abundance of sub-collections, seen only in the most successful and overextended lines. The stories from my father of the mayhem in toy stores at that time, while he was there on a Transformers mission, were borne out again and again across our great land. What a joy to have such a successful product! But, for those among us hoping to find more than the multitude of varieties of that collectible doll in these pages, fear not! We also get a ton of Alf items, some AFX Aurora racetracks, and some more obscure lines like Couch Potatoes and Mash 'ems!
Most excitingly for the Preserve, the real gem here is a fantastic many-page feature on the second season of Starcom! While all of the pictured vehicles did in fact see release somewhere in the world, it's wonderful to have them all together in their glossy, colorful glory!
Be sure to
click through
to see all pages in this book, and keep an eye out for ongoing additions to the
catalog archive
at the Preserve!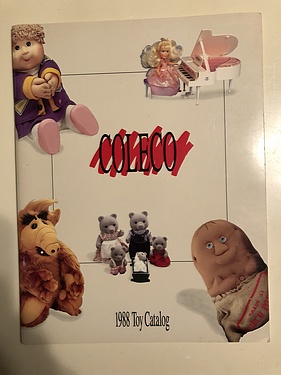 Posted by charlie on June 3rd 2019, 05:55 PM
Leave Comment
Share
---
LEGO® Star Wars™ BOOST Droid Commander
Press Release -
May the 4th be with you!
BILLUND,DENMARK (May 4,2019):
Today, the LEGO Group unveils the latest addition to its much-lovedStar Wars™ range – and it's something even Yoda's Force sense didn't see coming. The new LEGO Star Wars BOOST Droid Commander set offers all the creativity and coding fun of LEGO® BOOSTalongside the chance to build three of the film franchise's most iconic droids: R2-D2; the Gonk Droid; and the Mouse Droid.
Continue after the jump for more images and info!
Read More
Posted by charlie on May 4th 2019, 07:03 AM
Leave Comment
Share
---
Toy Fair 2019 - Celestial Buddies
The Preserve had a great time at the 2019 New York Toy Fair, as we do every year! We are digging through content and getting galleries assembled, which is a little behind this year since we tried something new-fangled this time around, namely an
Instagram channel
. This was a way to distribute our photos and content in a faster, more targeted way, and seems like an important aspect of publishing these days. I'll always strive to keep some galleries here for posterity, but be sure to check out
our channel
as well!
Of immediate coolness is some news about long time Preserve favorite,
Celestial Buddies
. They have been successfully getting their wonderful plush planets into museum shops for years now, though an unexpected boost early Saturday morning may help them get to the next level (or at least have some incredible bragging rights).
Elon Musk selected their Earth figure (unbeknownst to them!) to ride along on the maiden voyage of his new Crew Dragon capsule on it's flight to the International Space Station! What a cool choice, and I hope they are able to parlay that into an awesome licensing agreement with SpaceX. As that program grows in visibility and importance, I am sure that being the official mascot would not be a bad thing!
Check out this video for an explanation of the excellent message their new figure is designed to convey, and maybe get a little more insight into why Musk selected one of their products for his copilot.
Posted by charlie on March 3rd 2019, 10:21 PM
Leave Comment
Share
---