News Details
New York Juggernaut
For anyone who maybe missed it the first time around, we really got some fantastic pictures at the
New York Comic Con
. So as to be very certain that no one missed another key shot of the Uncle at his very best, meetin' and greetin' every joker in a rubber suit, feast your eyes on this awesomeness, and then check out the rest of the coverage!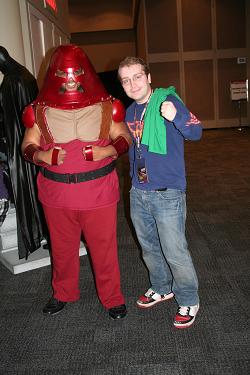 Posted by charlie on October 19th 2008, 06:24 PM
Leave Comment
Share
---
ed
October 25th

"Yeah, well I'm the Uncle, bitch!"
---