News Details
Toy Fair - Toy2R
In our ongoing quest to bring you not only the Toy Fair sights and coverage from the large producers like Hasbro and Mattel, but also plenty of the small interesting shops, we now turn our attention to Toy2R! This was one of those booths that was just bursting with cool product - everywhere you looked was stylish innovation, bright colors, new designs and the sort of creativity you long to see. These guys have been involved with the Urban Vinyl scene before it was a scene, so you might call them the founder of the feast! It was excellent to meet them this year, and we totally dug their stuff. Click the image for a gallery bursting with awesome.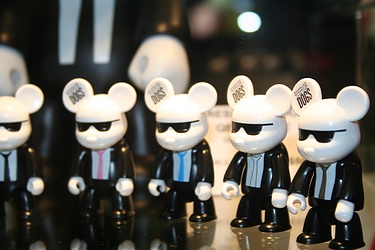 Posted by charlie on February 26th 2009, 01:24 AM
Leave Comment
Share
---
No comments have been posted.
---