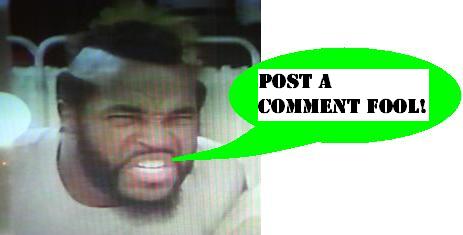 SDCC 2009 - Mattel Wins!
In 2008 when the Uncle and I went to the New York and San Diego comic cons, I noticed something of a tortoise and hare scenario with Mattel and Hasbro. Being the two remaining action figure giants, having gobbled up the other viable competition through the '80s and early '90s, for a while it seemed that Hasbro was comfortably in the lead with their strong brands and dominant marketing. What I saw last year, though, was that Mattel was trying hard. They were doing the right things, listening to the fans, making quality product and really trying to build some brands from nothing or resurrect their most promising lines from the past.
I think that this year's San Diego Comic Con may have proven that I was correct, and Mattel had an amazing showing! Certainly they owe so much to the 4Horsemen; it was a brilliant move on someone's part to put these sculpting geniuses behind most of the current and near-future Mattel product. What has been announced at Comic Con includes continued waves of DC Universe Classics figures, and the rest of the Ghostbusters (as discussed before) along with a mini-Atherton which is amazing. Maybe even more fantastic, which we all predicted due to the runaway success of the Masters of the Universe Classics line, was the expansion and even higher collector-oriented awesomeness that we can all look forward to, including some really special and rare figures. Perhaps the coolest news of the show is that, when you
purchase a subscription
to the line for 2010, the bonus figure is a remake of the highly prized
Wonderbread He Man
, complete with loaf of bread accessory! This is the sort of thing that proves, beyond a shadow of a doubt, that they understand their audience, are working hard to bring us things we'll like and are succeeding in their goals.
Click here
to see the cooltoyreview.com gallery of the Mattel booth!
We look forward to adding these great new Mattel products to our modern-day archives, and bringing you up to date checklists and images of their ongoing good work!
Posted by charlie on July 26th 2009, 08:24 PM

Share
---