Welcome to Toy Fair, 2011!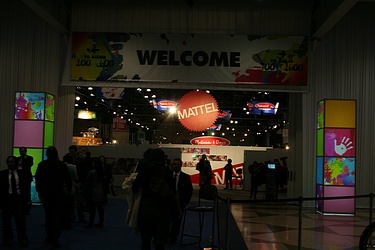 The Preserve is very proud to present coverage of the Toy Fair, 2011!


Overall
General - Pics from the city and the show!
iPhone Coverage - Pics I snapped with the iPhone, from start to finish.
Trip Food - From street food to some of the finest dining!
Day 3: Feb. 15th, 2011
Day 2: Feb. 14th, 2011
Day 1: Feb. 13th, 2011
Day 0: Feb. 12th, 2011