A virtual museum for toys and video games.
Latest News



Captain Power - Lt. Tank Ellis
I love Captain Power. I always have, since the first time I shot at targets during the live-action tv show on Saturday mornings with my XT-7 Powerjet, up through more recent times when I became a Babylon 5 fan and learned the Straczynski connection. Heck, Tank makes the show cool all on his own, being a friend of Schwarzenegger with bit parts in nearly all of his movies, along with a large and awesome role in
Mallrats
, still my favorite Kevin Smith movie!
It is surprising and also inexcusable, therefore, that I had failed to post the
Lt. Tank Ellis
figure to the Preserve
Captain Power archive
for these many years. Well, that's finally remedied!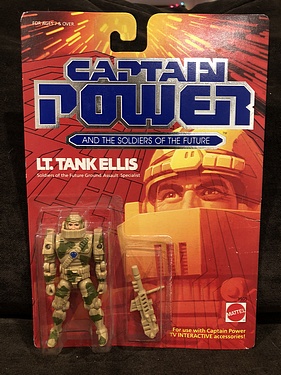 Posted by charlie on January 1st 2021, 12:56 AM
Leave Comment

Share
---
1980 Polistil Catalog
Here is a beautiful, absolutely product-packed
1980 catalog
from Italian toy company Polistil.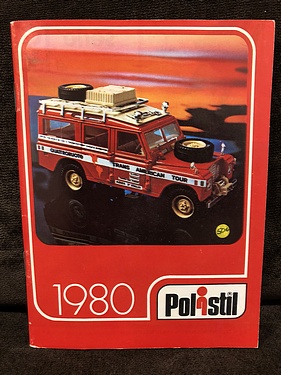 They seem to be at the height of their powers here, in the early 80s, with the company having come about in the 1960s and folding in 1993. The early 80s and late 70s were likely the best times for a company that really wasn't into the action figure market. That said, check out the very last page of the book for their "UFObots"! Perhaps inspired by the recently released (at the time) figures for Star Wars.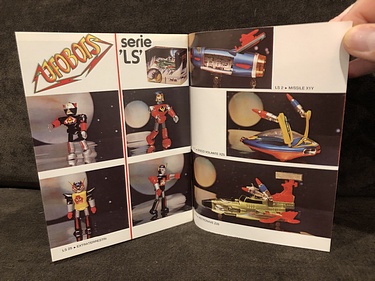 Posted by charlie on November 20th 2020, 09:44 PM
Leave Comment

Share
---
1997 Cap Toys Catalog
Need some Micro RC cars, Tub Warriors or Sky Racers? Well look no further than the
1997 Cap Toys catalog
! This somewhat off-brand toys still had a loyal following, you can be sure, and I admit to being intrigued by the
Sky Commanders
-esque line, which is of course
available on eBay
(one of the two sets ever made, at least). And for the princesses, there is Melanie's Mall! There's actually a lot of good in the catalog, so be sure to check it out!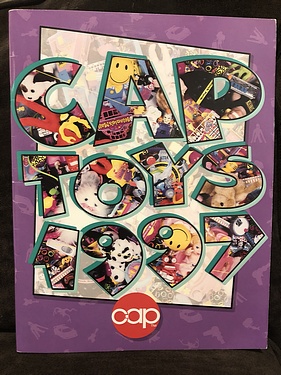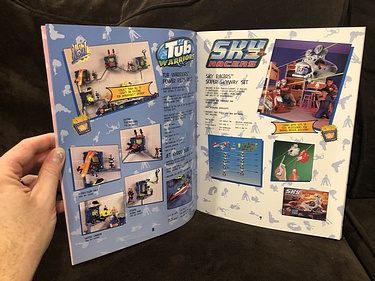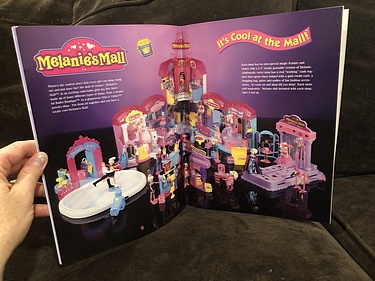 Posted by charlie on November 10th 2020, 08:58 PM
Leave Comment

Share
---
1979 Gabriel Toy Catalog
Check out this beautiful
1979 Gabriel toy catalog
. That cover alone fills me with the same joy as the art on a vintage pinball machine.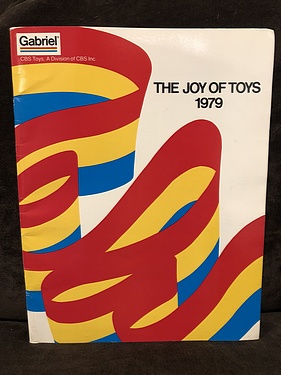 Unless you were a careful observer of the company making your favorite stuff back in the day, you may not be as familiar with this brand as that of Hasbro and Mattel, or even Parker Brothers, but they still probably had a few slots in your toy chest. Erector sets and Lone Ranger anyone??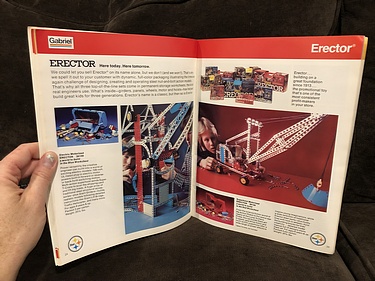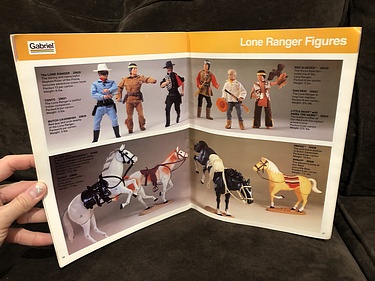 Posted by charlie on October 28th 2020, 06:52 PM
Leave Comment

Share
---
Toy Catalog - 1982 Monogram
If you enjoyed building model kits in the '80s, then you had some from Monogram. Here is a
catalog from 1982
filled with classic automotive goodness, and some airplanes and ships thrown in for good measure!
Click through
to see some truly excellent kits, both 'Snap-Tite' and traditional build.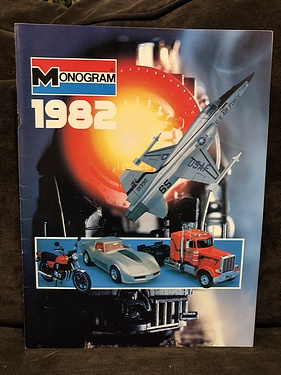 Check out the models!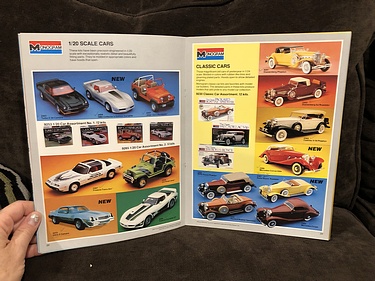 Posted by charlie on October 26th 2020, 06:37 PM
Leave Comment

Share
---
Bachmann Toy Catalog 1981
While I love riding on trains, and appreciate both the detail and the passion exhibited in the model train enthusiasts, I have never particularly been inclined in that direction myself. I suppose most of it came from my father, and he primarily focused on action figures, hence Transformers, Sky Commanders, and the like. That said, I did have a few rail sets, and remember them fondly from when I was very small. I also remember pinching my fingers putting the tracks together, but it was all part of the fun!
It came as some surprise then when I was archiving this beautiful
1981 Bachmann catalog
to see the astonishing volume of products that they had on offer that year. The number of different cars as well as supplementary equipment is incredible, and well worth remembering in this nearly 40 year old bit of history.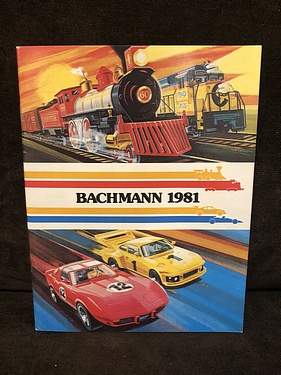 Posted by charlie on October 21st 2020, 06:43 AM
Leave Comment

Share
---
Toy Fair Catalog - 1988 Power Wheels
One of the parts of the Preserve that I think truly adds value to this vast interweb is the effort at sharing and documenting vintage
Toy Fair catalogs
. Prices and focus for Mattel and Hasbro books from the '80s are through the roof, and commensurately less interesting. So finding second-string brands is always something I find to be more rewarding.
Let me share with you, therefore, the 1988 Power Wheels catalog, in all of its G.I. Joe Tracker and Qua-Trax glory!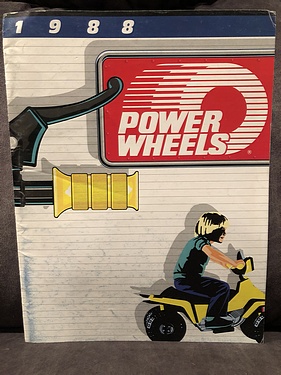 Click the cover image to browse the 23 pages of this fun artifact, and make sure to read up on their marketing and customer service efforts for that year too!
Posted by charlie on September 2nd 2020, 08:32 PM
Leave Comment

Share
---
Star Wars: Resistance
There's a 21 episode Star Wars cartoon called Resistance that debuted October 7th, 2018. In keeping with tradition, Hasbro has a small line of figures to go along with it. I'm always happy when they bother to put together figure bios these days, so at least we get those in this small line!
Click through
to see the 6 figure wave one and see if you can track them all down at your favorite retail outlet!

Posted by charlie on August 10th 2019, 08:13 PM
Leave Comment

Share
---
Transformers War for Cybertron: Siege
What's new in the world of Transformers for 2019, you ask? Well, Hasbro does not disappoint, with their new War for Cybertron trilogy, the first third of which is
Siege
! A host of classic fan favorite characters, reimagined with 2019 technology. Even if I may have trouble transforming some of them these days, making me definitely feel my age, I have to be thrilled at the articulation and poseability that these figures offer. This is especially great when contrasted with what has happened to the Star Wars line in recent years, which appears to have taken a lightyear step backwards, now featuring less articulation than 1977 Kenner figures for the no drop in price.
We are just starting out our Siege gallery, but will do our best to bring you the details on these figures for posterity!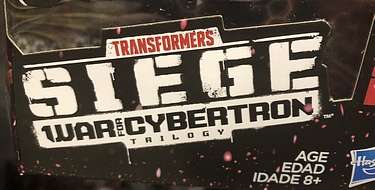 Posted by charlie on July 12th 2019, 08:24 PM
Leave Comment

Share
---
J-Lynn Toys International - 1983 Toy Fair Catalog
Featuring classic toy fair catalogs on the Preserve is core to the mission of this site, as it provides a condensed and rapid way to catalog and save a diverse range of products from years gone by which may otherwise be forgotten. The J-Lynn Toys International catalog from 1983 is then obviously a favorite of mine. They say it best themselves:
J-Lynn Toys International offers a full range of quality toys for the discriminating buyer. We have carefully selected them from manufacturers all over the world with especial regard for originality, quality of workmanship and safety for the child. Pictured here is a sampling of our entire line. As you browse through this catalog we are sure you will appreciate our constantly high standards.
May we be a part of your 1983 program?
What really caught my attention here was their 2-page spread of Power Lords, in both wind-up and PVC formats! This semi-obscure yet fan-favorite line is always a key area in which to expand the knowledge, and it's excellent to have this new reference!
Click through
for all 47 pages of this fantastic catalog.
Posted by charlie on June 11th 2019, 10:25 PM
Leave Comment

Share
---