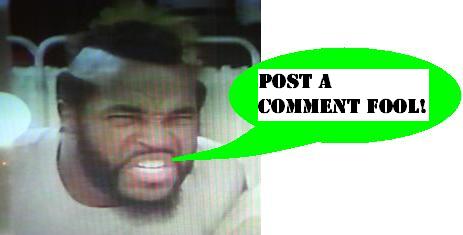 New Preserve Contest - Win Stuff!
The good folks at Hasbro have sent us an awesome box of current G.I. Joe and Transformers product, so that we may pass the fun along to you, the readers of the Preserve! Thing is, I can't just make it that easy, I mean - how would I decide who gets what?
Here's the deal - starting today you have 2 weeks and change...let's call it March 12th (Friday) to play the contest:
Think back over the past year (or really, back as far as you need) for your craziest personal toy hunting story. (Driving to another state, working in the stock room because you were short on cash, sleeping overnight outside a store, etc)
Make it entertaining, but as true to life as possible
Email it to contest(at)parrygamepreserve.com with 'preserve' in the subject someplace.
I'll round up the entries and nominate a few winners who will get some of that pile of loot! It'll probably break down like:
1st place - Ice Dagger
2nd place - Sideswipe and Mole Pod
3rd place - Storm Shadow and Combat Heroes set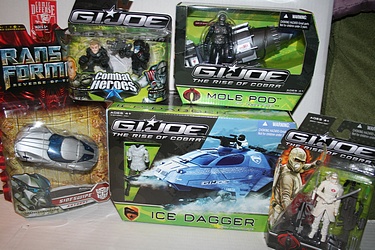 All entries must be received by the end of the day on Friday March 12th, and I'll have the winners figured by that following Monday. Good luck!
Posted by charlie on February 25th 2010, 05:15 PM

Share
---