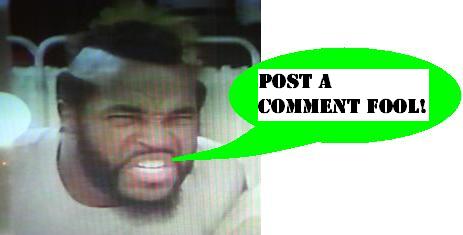 Shocker Toys Summer Exclusives
Press Release:
Shocker Toys Announces Summer Exclusives
Shocker Toys Announces New Exclusives and the Last Chance for some Indie Faves!
The old saying goes, "If a door closes, a window opens." Well, Shocker Toys' latest announcement is living proof of that adage
The 'Closed Door':
Shocker's Indie Spotlight Series One (The Maxx Series) is being retired. Several big retailers like Hastings and Toys R Us have bought almost all of the entire remaining product and no more of Series One will be produced. What's the good news? Shocker has slashed prices on the little inventory they have left. Check out
http://www.shockertoys.com/store.php
for deep discounts and last chance sales.
The 'Open Window':
While we have to say goodbye to Series One, Series Two (The Tick Series), is now available for pre-order. Series 2, featuring The Tick, Ignacia, Dick Tracy, Jack Staff and King Zombie is ready to roll. These hyper-articulated 6" action figures will be available for sale on site at SDCC and will be in the USA in early July. Pre-Order now and you can be one of the first people in the U.S. to get these figures. Retailers can order at sales@shockertoys.com or call 201-913-7027. Remember, these products are not carried by Diamond. If you want these figures and/or are not residing in the USA, it is up to your local shop to order direct from Shocker.
Show and Tour Exclusives:
The following Shocker Toys' exclusives will be available at the Shocker store for attendees at the Cons and for non attendees in limited supply.
http://www.shockertoys.com/store.php
SDCC:
The Blank 6" (Dick Tracy), The Blue Beetle 6" (Dan Garret), Barry Hubris 6" (The Tick), Shinigami Mallow (Soul Eater)
Wizard World Tour:
Hunter Rose 6" (Grendel) and Mallow versions of: The Maxx, Mr. Gone and Lazerman.
Besides the above mentioned exclusives, Shocker will also be partnering with FUNimation and VIZ media in the production of some of your favorite anime licensed mallows. Look for upcoming news on their sites.
The Blank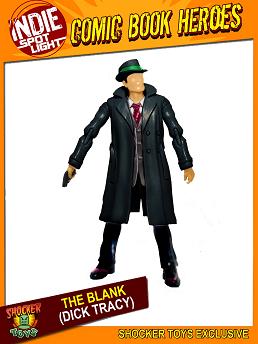 Barry Hubris (The Tick)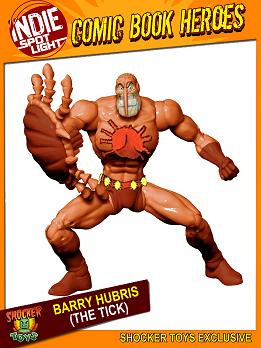 The Blue Beetle (Dan Garret)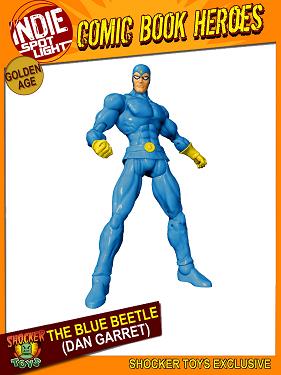 Hunter Rose (Grendel)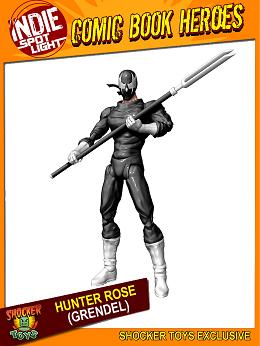 The Maxx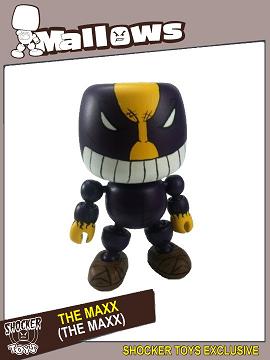 Mr. Gone (The Maxx)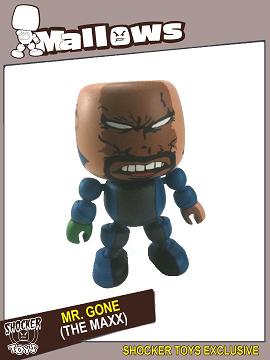 Lazerman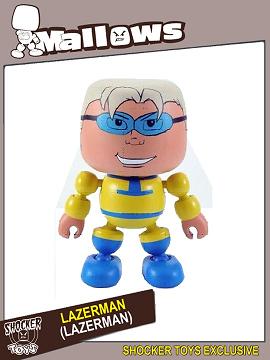 About Shocker Toys, LLP.
New Jersey based Shocker Toys, LLP's current roster includes: Indie Spotlight 6" scale independent comic book action figures and 5" scale Mallow designer figures. Shocker Toys welcomes all questions and comments at
http://www.shockertoys.com/
.
Posted by charlie on May 17th 2010, 06:24 AM

Share
---