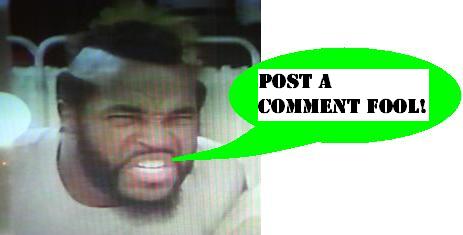 TYCO Toys and their 1997 Catalog
In 1926 a company was created by John Tyler and his family in Woodbury Heights, New Jersey, known as Mantua Metal Products. As early as the 1930s, they started to produce scale model trains and made a name for themselves in the hobbiest market. Then there was The War. Like many talented and patriotic companies, they pitched into the war effort and produced precision measuring and mapping equipment for the Army and Navy. Not losing sight of their core competancy, however, they switched back to trains and more peaceful pursuits when the war reached its end. In the 1950 the name TYCO was formed out of, logically enough, TYler COmpany, and they continued to produce racing and slot car sets and became more mass-market and consumer oriented as the country rocketed up to and through the 1980s.
In 1993 they purchased Matchbox to further solidify their dominance over the quality metal car market, and also managed to support thriving pre-school and 'girl toy' lines along with their more often thought of car-based success. As so often happens with market pressures being what they are, Mattel purchased TYCO on March 27, 1997.
Recently I was lucky enough to pick up a few TYCO catalogs from the '90s, as they were past their apex most would say, but still releasing some cool stuff. These catalogs look to have come right from the archives of someone on the front lines of the business - a retailer doing their research and working to make ends meet. The catalogs each are in the three-ring binder, complete with price list inserts, and even a schedule of when TV shows that support the products would air!
Today I wanted to feature their 1997 catalog, which as you can see from my very short corporate bio above, was their last year of independent operation. Click the image below for pictures of the pages in this book, which weighs in at only 53 pages - a long slide even from their 1993 catalog that I will feature soon.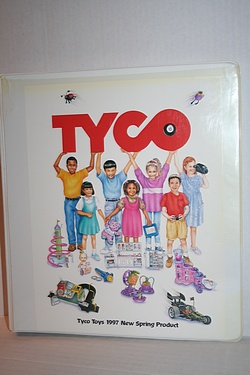 Posted by charlie on November 6th 2010, 12:55 AM

Share
---