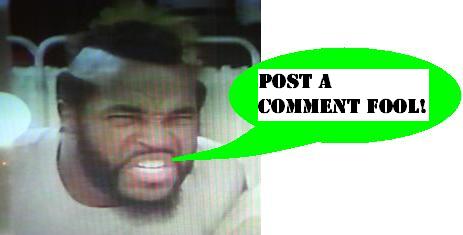 Battle Force 5 - Saber with Vert Wheeler 1:24
I continue to really enjoy the
Battle Force 5
line, and it's a shame that after watching it from the corner of my eye for almost 2 years now, I'm only just now catching on to how cool it is. Well, I guess it does make for a more exciting hunt! One of the sets that is, at least, not yet entirely impossible to find is the 'large' Saber vehicle with the Vert Wheeler figure - sort of the Matt Trakker equivalent in that universe. I did watch a few minutes of the show on youtube the other day, and was delighted by the intro, and the one bit of team interaction that I saw shows Vert as the charismatic leader you would hope for. Here is the set, and of course you can click the image for more shots, and the bio (yay!) of Vert.
I call this 'large' because I'm still a little puzzled by the need that Mattel has to release things in a variety of different scales - sort of like the flood of confusion that was the Speed Racer line - and am not 100% clear on how to categorize this set. I want to call this Saber vehicle the 1:24 scale, to match other vehicles that are carded instead of boxed, since they are supposed to be smaller based on the animation of the show. However, the eBay has also shown me that there is a carded Saber vehicle, smaller than this one! That makes me want to follow
toywiz.com
's lead and call it 1:18th scale, but who knows!
The confusion really kicks in for me when you realize that all of those mentioned above include figures, that appear to be the same size! Well, I suppose we can chalk up the failure of yet another promising line to various mis-steps along the way, and can at least be thankful that it got as far as it did. Click the image below for more shots of this excellent, classic-feeling vehicle!
Posted by charlie on November 19th 2010, 07:57 AM

Share
---