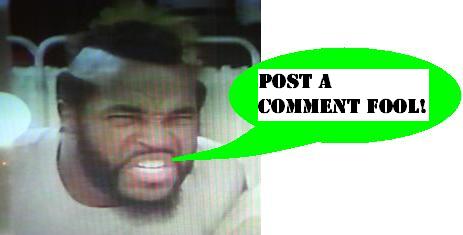 Sega Master System - Rambo
On the docket today is another title from the
Sega Master System
library - Rambo! More precisely, Rambo: First Blood Part II - the title that is just long enough to lull you into a distracted state while John notches an exploding arrow in his compound bow. This game amuses me the way Kenner's Aliens action figures do, in that it really is a stretch to market it to kids. Rather, in the original form it is a stretch, but maybe if this was partnered with the fantastic and often forgotten Rambo Cartoon you have a kid friendly combo. I just think of the movie more along the lines of his sweaty dirty field surgery that he had to often undergo to stitch himself back together and keep on fighting - now there is a play feature for ya, Sega!
The back-of-box blurb is awesome as always, and I can't resist featuring a bit of it here to illustrate the not-really-for-kids nature of the marketing for this game. And remember - click the image above to read the rest!
You are Rambo, the super hero of the movies. And you come to life on your own screen...
And remember. You take no prisoners.
Posted by charlie on January 6th 2011, 12:45 AM

Share
---