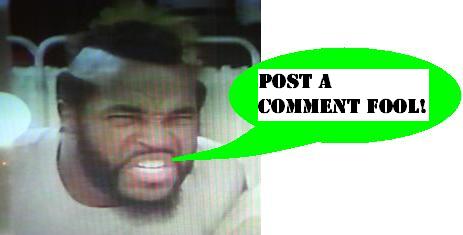 Battle Force 5 - Pull Back Racing Saber
Picking up where we left off last week, I suppose there's something wonderfully symmetrical about it yes? Well, sadly Zelix, which is always rare, was somehow not in attendance at the largely toy-hunter-free local Big Lots, but three out of four Pull Back Racers isn't bad. Therefore, we have the last of the set, the vehicle of team leader Vert Wheeler, Saber!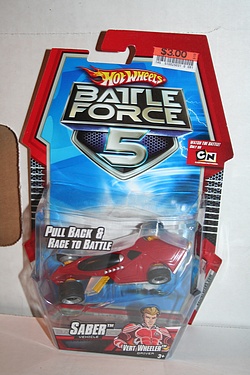 It would be neat if these 1:43 scale vehicles came with similarly small drivers, though I assume they would be a total choking hazard, not to mention immediately lost. "0." says Rosie the Cat. Indeed Rosie, indeed.
nbbbbbbbbbbbbbbbbbbbbbbbbh
Posted by charlie on August 29th 2011, 04:28 PM

Share
---