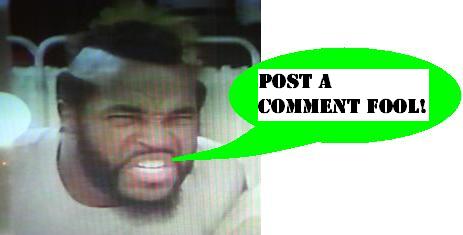 G.I. Joe Q&A #4 (2011)

Hot off the presses! Our replies from Hasbro for the latest G.I. Joe Q&A have just arrived, so read and enjoy. All three of our questions were answered - thanks! Check them out below:
---
G.I. Joe Q&A #4 (2011)
Preserve:
To novices like us, it would seem that sculpting fine details on a figure that is meant to be 3 3/4" would be more challenging than a figure meant to be 12". I'm sure there are aspects to larger figure development, however, which are just as difficult - can the team share with us some of the challenges of creating a large size figure such as the new Paratrooper, which has just landed on store shelves?
Hasbro: Larger figures certainly have their range of challenges! The biggest problem? When a figure is larger, the details have to be more uniform, more crisp, otherwise the imperfections will be noticeable, and will make the figure look "off" or "cheap". Since G.I. JOE is a premium brand, extra care is put towards the sculpting of realistic parts and accessories. Design figures at 12" is often a balancing act of searching for great quality and still maintaining a great price, and knowing when to make concessions to hit the goal.
Preserve:
It was confirmed several years ago that most of the RAH molds have been destroyed, however, it was NOT confirmed that the new Sculpt molds (SpyTroops, Valor vs Venom, GI Joe vs Cobra) were among them. Although figures may be out of the question at this time, are the VEHICLES that Joe fans liked (Night Ops Humvee, Night attack chopper, Rolling Operations Command Center to name a few) an option to be re-released, seeing the success of the ROC Rhino?
Hasbro: It's true, a great many of the vehicles released within the range of the VVV, Spy Troops, and 25th anniversary line are still available for use. However, there are no plans to release the vehicles you have mentioned at this time.
Preserve:
What were the factors in the design process to totally revamp the design of the original Iron Grenadier into "City Strike" Iron Grenadier?
Hasbro: Iron Grenadier was contemporized to fit within the vernacular of modern video games and the culture which surrounds them. Originally, he was dubbed "Heavy Viper" but the design team loved the look of the classic IG helmet atop the armored suit and felt it was an appropriate match. In this modern era, the armies of the "Iron Grenadiers" could be seen more like "guns for hire", high-tech, unstoppable contractor-muscle Cobra calls in to handle the tough jobs, for a price. Sure, they carry the Cobra Sigil, but they are an independent resource governed and operated by Destro. "City Strike" Destro shares the same armor as these warriors.
---
Thanks to the team at Hasbro for their fantastic answers!
Posted by charlie on September 2nd 2011, 07:25 AM

Share
---