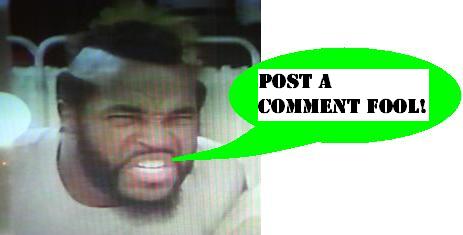 Air Raiders - Battle Dasher Thunderclaw
It's time to fill in another long-standing empty slot in our prized
Air Raiders
collection, today featuring the final missing Battle Dasher - Thunderclaw!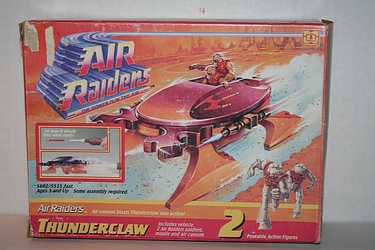 As we've seen with all of the previous entries in this line, the bio and character background for this set along with the next page ("Fourth in a Series"!) in the ongoing distributed comic speaks to a real labor of love behind the development of
Air Raiders
.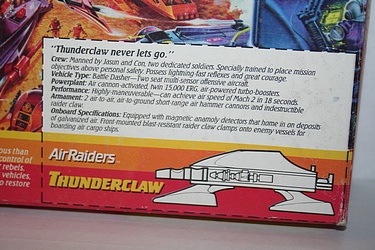 Someday it would be great to do the research required to learn more about the development team, or potentially single driving force, behind this line, and to acknowledge their efforts for making a small yet still fondly remembered entry in the '80s toy market. What ideas they may have had for series 2 and beyond we can gladly speculate, and it's a shame the market did not see fit to reward their hard work and creativity.
One last, fascinating note, is to pay very careful attention to something that you don't see on the back of very many toys available these days - "Made in U.S.A."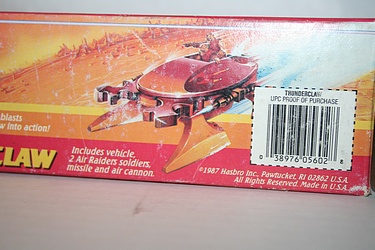 Posted by charlie on January 11th 2012, 02:53 AM

Share
---