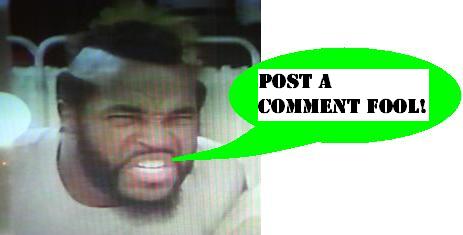 eBay Watch - Warrior Beasts: Guana
I am so fascinated by these Warrior Beasts figures that Remco released around 1982 - I think probably because I don't have any of them in my collection, and only recently have become a student of their particular place in '80s toy history.
Of course, having said that, I fully expect that I do in fact have some of them, but that they have been lost to the sands of time and bad memory, buried completely by a decade of He-Man, Transformers and G.I. Joe that was just about to unfold while these were on drugstore and impulse buy pegs.
So today, be sure to check out Guana, on card! The seller was even nice enough to include a great shot of the back of the package, so we can see all the cross-sells for the rest of the line (and you know how I'm all about the packaging!). The price is still rock bottom after 30 years (anniversary year!) though I will note that the "$1.99 Clearance!" sticker is a nice touch. Maybe one of us should
start
a Warrior Beasts collection today!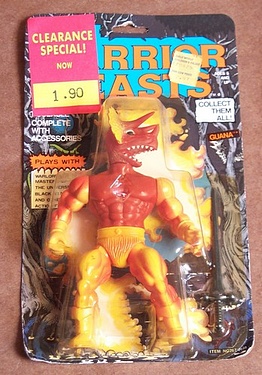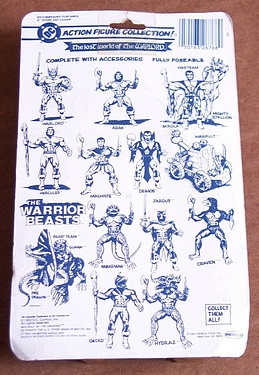 Posted by charlie on May 8th 2012, 08:57 PM

Share
---