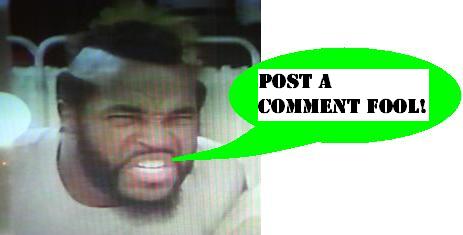 Toy Catalog - 1995 Cap Toys
Here is another little known toy company catalog for your viewing pleasure - the 1995 Cap Toys dealer book! I was scratching my head as to what I would find inside this one, and after getting past the somewhat creepy "Bundle of Babies" spread that starts things off, I realized that these guys had the Stretch Armstrong license in the '90s. Turns out that their version was filled with small beads instead of the more hazardous gelled corn syrup of the 1976 original (if wikipedia is to be believed)! They did contribute a particularly clever character to the line in the form of Fetch Armstrong - furthering the trend of adding super pets to existing lines.
What turned out to be more awesome and little known though may be the Intergalactic Vac Pac - a great way to extend their stretching, squishy tech!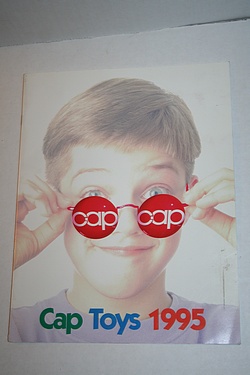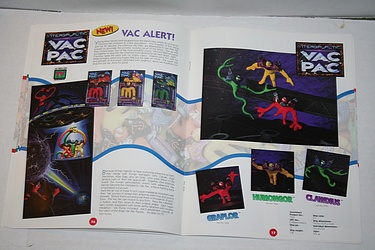 Posted by charlie on December 9th 2012, 06:17 PM

Share
---