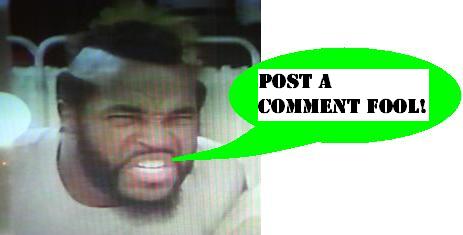 Vince DiCola
As is often the case around the Preserve, one absurd passion leads in directions that could not have been imagined at the begnning. Such is the case with the recent
Don 'the Dragon' Wilson
fascination, coupled with my new found appreciation of
Cynthia RockRock
!
I had exclaimed that a movie featuring the two of them would really be something, and that upon further research there is in fact such a film called
Sci-Fighter
(2004). I looked into this film a little more today, and not only does it feature my favorite action heroes of the month, but in a complete and total nod to absolute absurdity, as well as a solid tie-in to the core values of the Preserve, the original music for the film is by none other than
Vince DiCola
!
Name not sound familiar? Well he hasn't done very much work, but you should at the very least know a few of his songs by heart from the 1986
Transformers Movie
(the 'score' bits). That's right - how awesome is that? He has done three major pictures
ever
, Transformers,
Rocky IV
and my new found treasure hunt of Sci-Fighter. With this sort of star power behind the film, how can you go wrong!!
Posted by charlie on July 17th 2007

Share
---