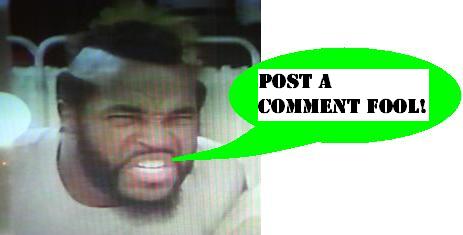 New Years 2008 Countdown - 1 Day
It's nearly New Years...2008 will bring in a wave of incredible new product for the collector, much of it from Hasbro but no doubt an amazing amount from the smaller boutique producers. As we approach the turnover of the calendar, it is time to keep in mind all of the exciting surprises that this next year will have in store, and the Preserve will strive to bring you coverage of the best and brightest along the way! Remember that, as always, we will continue to bring you the greatest in toys and video games from the last 30 years, because along with the excitement over the new must come the remembrance and respect of the old.
Being a time for nostalgia, we have dug a picture out of the Preserve archives of our table at the PhillyClassic 4 event in 2003: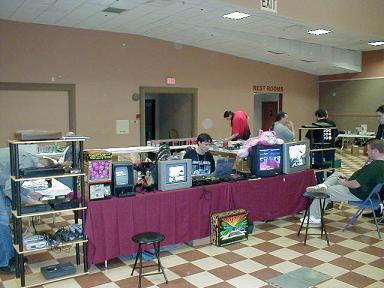 This was, in my opinion, the last great PhillyClassic, making it a candle that burned twice as bright and only half as long. It grew from dozens of attendees in 2001 to the peak of awesomeness in 2003 with thousands of visitors, and after that grew too large for itself and finally evaporated entirely shortly thereafter. That year, in 2003, we set up a table with just about every major system that had been released to that point, allowing convention attendees to pull up a chair, play their games, eat some Tastykakes, and chat for a while. A great model for convention attendance which we should strive to replicate in the future. Good memories, and good thoughts for the New Year.
Posted by charlie on December 30th 2007

Share
---