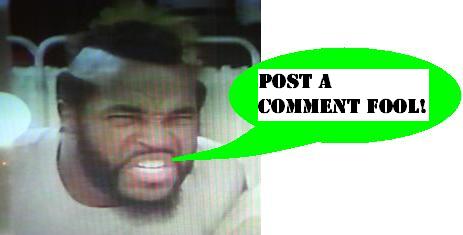 Monster Mania X
It is with great surprise and shock that I announce that the 2008 San Diego Comic-Con, being held July 24-27th, has already
sold out
! This was the first year that the Preserve had considered attending this event, and we had no idea that it would sell out so early. Well, we can take great solace in the fact that the
2008 Toy Fair
is just a little more than two weeks away!  
In other exciting convention news,
Monster Mania X
is drawing near, coming to a Cherry Hill New Jersey near you! Check out the guest list...it's amazing as always. Bruce Campbell, Corey Feldman, Jason Mewes, and a They Live Reunion with Keith David and Roddy Piper! Oh my lamb! This is so awesome, that it really makes up for Comic-Con, at least in terms of sheer mindblowing greatness.  
Not wanting to leave you all hanging in terms of cool products today, take a gander at another one of the fine Robot Heroes packs from Hasbro. Click the picture for details and more info.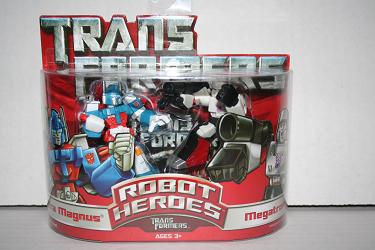 Ultra Magnus has become a really hot property in these recent years, and just about any version of him produced is met with much attention and fanfare. The G1 colors on these figures are fantastic – bright and vibrant just as they should be. The Starscream-esque smirk on Magnus is a little out of place, but his hand poses are sufficiently commanding to somewhat redeem.  
I think the real highlight of the Megatron figure, and probably this 2-pack overall, are the legs, which really remind one of the original Walther P-38 pistol, complete with the sculpted interior details and metal(looking) toes! Really a great job on that sculpt, especially for those of us with an eye for the vintage.
Posted by charlie on January 30th 2008

Share
---