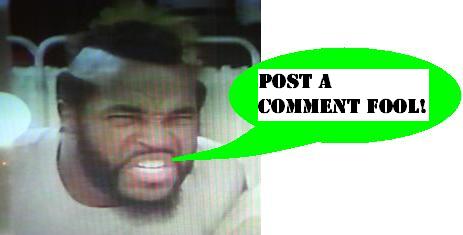 Robot Heroes Bumblebee vs. Soundwave
Let us continue our exploration of the Robot Heroes line, today featuring the bright primary color stylings of Bumblebee and Soundwave!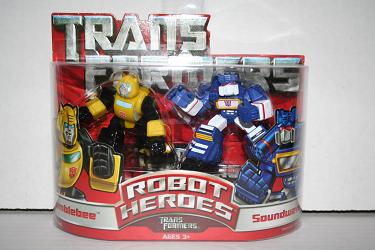 Everyone loves Soundwave, and it's always delightful to see him in a new set. One of the biggest holes in my recent collection is the 6" Titanium Soundwave, as it came out shortly before the desire to get back up to speed with the fantastic new products on the market. As for the Bumblebee figure, it is nice to see him getting back to his roots, as a partially-transformed VW Beetle, but with a head in this set that more closely resembles the G1 cartoon rather than the best effort of the G1 toy. Of course, I love them both as I suspect do most of our readers! While I have found that I do not dislike the new Animated series, I am glad to be reminded, by this figure, that the original Bumblebee was a much more tolerable character than the new kid-friendly version. Well, much like the movie, as long as it holds the interest of a larger market and keeps the franchise strong, I can excuse a lot!
Posted by charlie on February 5th 2008

Share
---