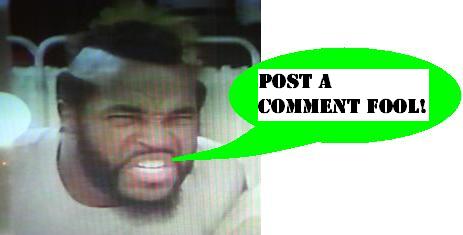 GI Joe 25th - Rock 'N Roll
Several weeks ago the Preserve was fortunate enough to discover all of the wave 6 figures from the GI Joe 25th anniversary line at a single stop on the daily travels. Hasbro, I'm certain more due to production considerations than monetary benevolence, made this an easy wave on the wallet, featuring only three new figures packed in with an assortment of previous releases to fill out each case. We begin the wave 6 feature with Rock 'N Roll, aka Craig S. McConnel from Malibu Beach. Click the picture for his full bio and close up shots.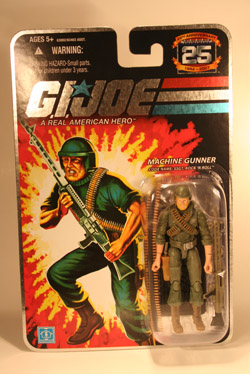 Weight lifter, guitar player, and familiar with all NATO and Warsaw Pact light and heavy machine guns, Rock 'N Roll is a man of honor and integrity, but in some ways a study in opposites. Stay tuned for the other two figures from this small but mighty wave.
Posted by charlie on March 13th 2008, 07:05 AM

Share
---