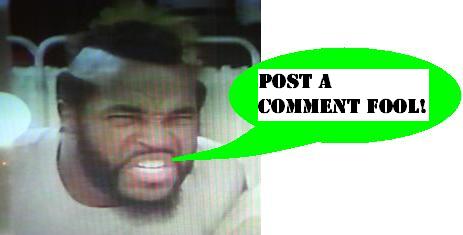 Star Wars 30th - Pax Bonkik
One of the 2007 Star Wars 30th Anniversary figures, from the 7.5 'repaint' wave, is a proud Rodian, Pax Bonkik. A Podracer Mechanic in one of the movies in the franchise that I just am unable to respect, sadly, it is still a great looking figure! Something about the paint application is really appealing, and it seems that Hasbro did a thoughtful job with this guy. Click the picture for expanded information!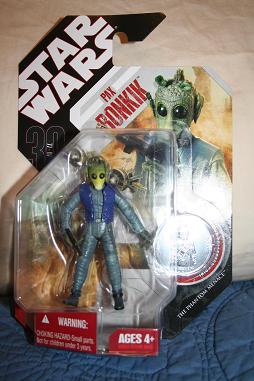 Target Watch today - while they haven't turned up in my town yet, the GI Joe vehicle exclusives are showing up at Target stores around the country! Be sure to check for the exclusives end cap up by the registers, and not back in the toy isle, because most reports indicate that the Transformers AllSpark exclusives, GI Joe vehicle exclusives, and Star Wars Order 66 sets are all together up front as impulse purchases!
Posted by charlie on April 5th 2008, 02:48 PM

Share
---