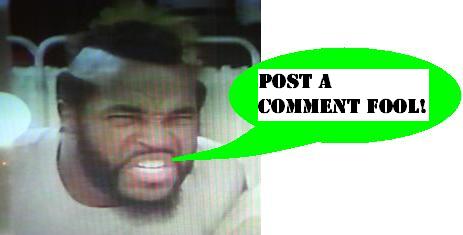 Press Release - Mezco TRU Exclusives
Mezco Announces "Heroes" Toys "R" Us Exclusive Figures
NY - Mezco Toyz
is gearing up for the release of the 1st wave of "Heroes" 7-inch action figures from the hit award-winning NBC series. The first of three assortments planned for 2008 will arrive in stores in June.
In a move sure to thrill "Heroes" fans, Toys "R"Us will be offering two exciting exclusive figures: Fire Rescue Claire (Hayden Panettiere) and Times Square Teleportation Hiro (Masi Oka).
Fire-Rescue Claire features the Texas teenager in her iconic cheerleader outfit from the scene where she rescues a fireman and risks revealing her powers. The figure boasts over 9 points of articulation and comes complete with a miniature reproduction painting by award- winning artist Tim Sale depicting the dramatic rescue scene.
Times Square Teleportation Hiro features the Japanese office drone in the iconic scene where he teleports to New York's legendary Times Square in front of the famous Toys "R" Us flagship store. Hiro comes complete with an alternate head, his ever present messenger bag, a Times Square backdrop, and his highly detailed sword of Takezo Kensei.
Both will be available exclusively through Toys"R"Us' more than 500 US retail locations as well as
ToysRUs.com
.
Collect them all and save the world!
About NBC Universal Television DVD, Music and Consumer Products Group:
NBC Universal is a leader in providing entertainment programming to the domestic and international marketplaces. NBC Universal Television DVD, Music and Consumer Product Group manages all global ancillary television business endeavors for The NBC Universal Television Group, including third-party home entertainment distribution, consumer products, musical soundtracks, special market projects and the NBC Universal Online Store.
About Mezco:
Mezco Toyz is a toy company unlike any other. Mezco combines humour and horror, with action and adventure to produce the most sought after collectibles and toys on this or any planet. Mezco Toyz is an experienced developer and manufacturer of action-figures, toys and collectibles and has created figures for such high-profile licenses as Heroes, The Spirit, Hellboy 2, Hellboy 1, Cinema Of Fear, Family Guy, South Park, Animal House, Blues Brothers, Scarface, Under Dog, King Kong, The Goonies, and Edward Scissorhands among others. Learn more at
www.Mezcotoyz.com
About Toys"R"Us, Inc.
Toys"R"Us, Inc. is the world's leading dedicated toy and baby products retailer. Currently it sells merchandise through more than 1,550 stores, including 585 Toys"R"Us stores and 260 Babies"R"Us stores in the U.S., 716 international stores in 34 countries, which includes licensed and franchise stores, and through its Internet site at
www.Toysrus.com
.
Posted by charlie on April 6th 2008, 08:44 PM

Share
---