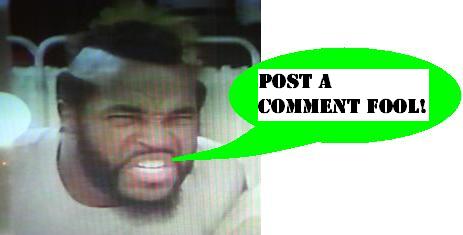 Target Exclusive Checklane Endcap
As reported previously, this past Sunday was the official Target date to set their checklane endcap display of Target Exclusive items from our three favorite franchises, namely Transformers, GI Joe and Star Wars. Because that endcap is such a thing of beauty, and because everyone has waited so long to see it finally crop up, here is a memento of the thing.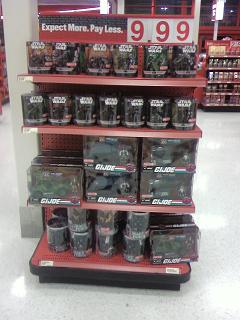 We all have these phones with cameras, I figure it's high time mine starts earning it's keep. Since I'd managed to get a full set of the GI Joe vehicles pre-release, the pressure was off a bit in terms of a Sunday run. As a result of the laziness, however, there was not a full set of the Transformers AllSpark figures left to be had, indicating that Jazz is perhaps the popular figure in this assortment by his absence. All six of the Star Wars 'Order 66' sets were still hanging around, though in clearly diminishing numbers, and there were, surprisingly, at least two of each GI Joe vehicle still gracing the shelves. Really a fine set of products that Target and Hasbro have collaborated on, and great to see them out nationwide!
Posted by charlie on April 14th 2008, 06:01 AM

Share
---