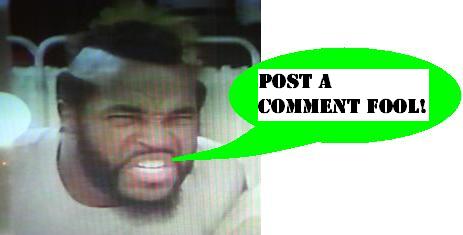 California Trip - Chinese Theatre
The Preserve remains on vacation in California all this week, and as threatened we're taking a few days break from the constant deluge of toys and games to check out other interesting things along this journey. Today brought with it a trip to Grauman's Chinese Theatre, the site of many fantastic movie premieres including, we learned today,
Beverly Hills Cop
!
We also managed to stumble upon several amazingly awesome 'stars' in the sidewalk near the theater - imagine my surprise and delight when this was one of the first things I saw upon looking at my feet.
The interior of the place is spectacular as well, with hand painted wall sized murals by Master Po from Kung Fu (
Keye Luke
, aka the shop keeper from
Gremlins
!), and various important furniture and statuary simply sitting near the popcorn and twizzler vendor. The theater itself boasts the largest standard screen in the country, we were told, and the room is cavernous and ornate beyond description.
I was astonished to learn that when it is not a media circus outside, with various celebrities arriving for a premiere or sticking their faces into wet cement, that any regular joe can come in off the street and pay for a movie ticket and catch the latest flick. Amusingly, they are showing
X-Files
currently, for several weeks, and then will be showing
Death Race
! Man would I love to see that at the Chinese Theatre - absurd! We even learned that there is a small 'VIP' screening room upstairs that you may also simply pay a very reasonable fee to enter - it really is astonishing to me the sort of services you can make use of around here - some pretty cool differences from the world I'm used to on the East Coast, in many ways. I suspect I'd spend more than one evening renting out the entire VIP room at the Chinese theatre to watch an
Under Siege
marathon...just because.
Posted by charlie on July 29th 2008, 03:17 AM

Share
---