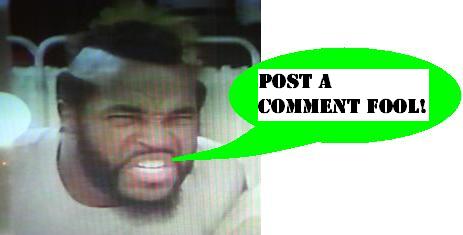 incident at loch ness
Tonight we watched
Incident at Loch Ness
, which was a movie I had vaguely heard of in passing, but never knew much about. Helen knew more than me, and knew it would be awesome, and was totally right. I can just recommend that everyone check it out, without wanting to get into a bunch of specifics except it's like
This is Spinal Tap
but with Werner Herzog.
Two very small and largely insignificant parts of the film, which are two things that brought me such great delight in the viewing, took place during the dinner party at the beginning. Near the completion of the party, and with no further screen time or exposition, you see that
Crispen Glover
is in attendance. Little more needs to be said about this, except that I need to go see the Herzog movies that I believe Crispen was in. Be sure to check out the
character descriptions
for the role names in his 2005 directoral debut, which I still need to see.
The other specatular thing is a large genial man who does an excellent slight-of-hand card trick at the dinner. I was idly reading the credits for the 'dinner guests' at the end of the film, and saw to my great surprise
Ricky Jay
listed. It all made such perfect and insane sense then! Ricky Jay is perhaps little known save in certain circles, and I don't remember how I originally learned of him, but he is perhaps the greatest card-technician ever to have lived in our recorded history. He can throw a card through a watermellon, and holds a world record for throwing a card 190 ft. at 90 mph, not to mention his legendary sleight of hand card tricks He also has written a book titled "Cards as Weapons" which is extremely expensive and extremely out of print. I happen to have a copy of this book that I really need to return to a friend who loaned it to me and with whom I'm now out of touch. I was astounded, in reading the rare book, to open to a page of Ricky and Carl Sagan throwing cards onto the top of the state theatre building in downtown Ithaca. The mind reels. From reading the earlier-linked-to wikipedia entry, it seems that he has been getting some fairly high-profile roles lately, at least in Deadwood, which I admit I have yet to see. He also has a
website
, that I will be exploring at the same time as you, faithful reader.
That these three people were sharing toxic yerba root at Herzog's house, is just very nearly too cool for contemplation. Oh yeah,
Jeff Goldblum
was there too.
UPDATE: I was just reading the lengthy bio on Ricky Jay's website, and apparently he tended bar and did magic at the Royal Palms in Ithaca for a summer job once. Holy Crap. I feel like I need to drink there now this summer while the students are absent.
Posted by charlie on May 24th 2006

Share
---