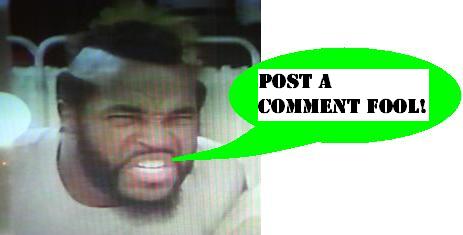 Chewy Perez
When we did the Tremors marathon, one of the many many delightful things was noticing a guy named
Jesus 'Chewy' Perez
in the credits. At the time we were delighted in thinking that Chewy was the name of the awesome mexican guy who appears in several of the movies but finally meets his end at the...hands...of an 'ass blaster'. Now fast-forward to tonight, where we're watching the Carlos Mencia: No Strings Attached special on Comedy Central. Just now, like a second ago, Carlos was doing a bit about religion and how women in his church were giving him shit about not being enthusiastic enough. He did an awesome rant about his culture worshiping the sun, the moon, the stars, the wind, the sky, the earth, and fire then being invaded by Europeans with a message from God through the Pope with the Bible saying that they were to be killed and their religion supplanted, and after having their whole culture destroyed they're still the only people in the world who name their kids 'Jesus'! Then he said "
Then I heard Jesus yelling 'Yeah Carlos! Tell that stupid woman!' but then I realized it was my cousin Jesus in the back of the room. Good ol' Chewy
".
WHAT!? I almost got whiplash with my triple take...could it be?! I mean, maybe this is a typical name and nickname combo, and I'm just proving I'm a stupid gringo, but I will still delight in my find and feel that there
must
be a connection, however absurd.
Here, for the Doctor Who fans, is a
fantastic audio file
from a prank phonecall show in Britan (Dead Ringers) where they try to prank Tom Baker. But he's so awesome, he just wins.
Posted by charlie on April 25th 2006

Share
---