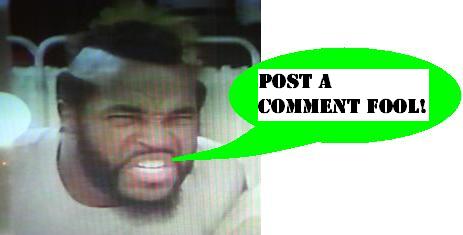 GI Joe DVD Battles - The M.A.S.S. Device
I hope that everyone had a festive, scary and safe Halloween - nothing says celebration around the Preserve like a viewing of Jason X...of course he still kicks butt in space! How would he do against the Leprechaun though...that's a cross-over that should certainly happen!
Onto the business at hand, which is covering the other G.I. Joe DVD Battles set from the first wave of such packs. Kicking off the line as set #1/5, it is the actual M.A.S.S. Device mini-series, a part of said Device is then in all subsequent packs (as well as this one) so that you can construct your own excellent teleportation world-domination machine (replica!).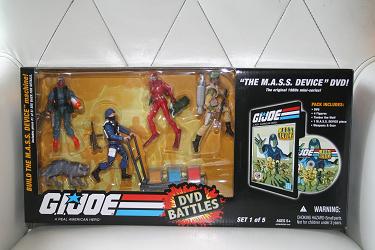 Also keep in mind that the upcoming Wave 12 of the Modern Era figures will include all three of the rare elements needed to power the Device! All you need to do is pick up Cobra Commander, Cobra Driver and Tripwire, and you'll be ready to fire up your very own M.A.S.S. Device (replica!). Of course, you probably got Cobra Commander from wave 8 some time ago, and I don't know that there is any difference between these two figures, but will report on it as soon as we learn more.
Posted by charlie on November 1st 2008, 02:05 PM

Share
---