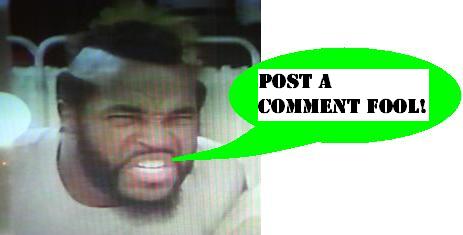 Transformers Universe Robot Heroes - Rattrap vs. Megatron
It seems these days that Hasbro is vying to make their Transformers Robot Heroes line as prolific as the Galactic Heroes Star Wars series. Well, probably it will never be quite as absurdly high in number as that line, but we're getting there! This is another area where we've been a little slow on coverage, which is heartbreaking given how much
The Uncle
and I enjoy this format of figure. With that in mind, then, let's take a look at a 2-pack from the first wave of the Robot Heroes line to fall under the Universe header. Here is Rattrap vs. Megatron!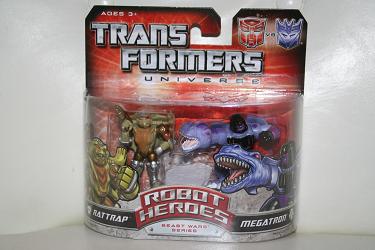 The Megatron figure is very dynamic and poses very well, harkening back to our
first look
at him from Toy Fair 2008.
Yeeeess!
We'll be cross-listing these figures under both our
Transformers Universe
section and the ongoing
Robot Heroes
area, since it's fun to see them all together. Coming soon - the fantastic Arcee figure!
Posted by charlie on November 14th 2008, 01:00 AM

Share
---