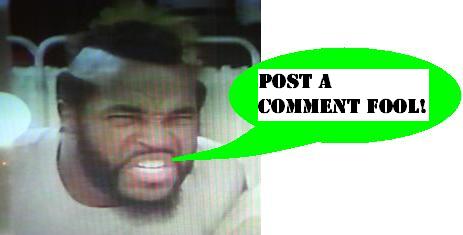 Mattel Announces Ghostbusters Line
It is being reported on a number of sites around the net, but we can't resist posting what is the coolest news of many moons from a Preserve-centric standpoint. According to
Poe Ghostal
, Mattel has revealed their super secret line to be none other than the Preserve fixation franchise of Ghostbusters! The Mattel press release will no doubt do a better job of explaining their intentions than will we:
Sony Pictures Consumer Products and Mattel, Inc. announced today the development of a new collectible line of toys based on the world's favorite poltergeist fighting team, the Ghostbusters, including an extensive cast of ghosts and ghostbusters – celebrating the 25th anniversary of the frightfully funny classic film "Ghostbusters."

Mattel's "Ghostbusters" collectible line debuts with 12-inch figures in June 2009, and will be available exclusively at MattyCollector.com. Each figure will feature window box packaging and include authentic Ghostbuster equipment unique to each character. For the first time, Mattel's line will include talent likeness of Egon Spengler, Ray Stantz, Peter Venkman and Winston Zeddemore. Select prototype figures will be on display February 6-8 at New York Comic Con ...
For the
full release
head on over to Poe Ghostal, a quality site! Anyone who has a Vectrex-inspired rendition of Soaron Sky Sentry next to their comment box is a-ok in our book! So, get excited for this new line of 12" and 6" Ghostbusters, with actual likenesses, sculpted by the 4 Horsemen! We will hope to have those prototype shots to you this Friday!
Since I like trying to reuse my old pictures, here's the Ghostbusters: The Video Game marquee from
SDCC
- seemed topical. Thank goodness that game is back on track - thank you Atari!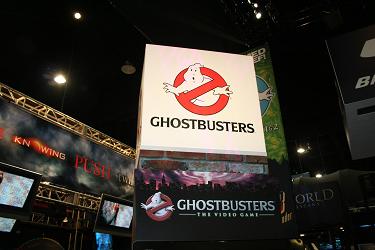 Posted by charlie on February 4th 2009, 05:57 PM

Share
---