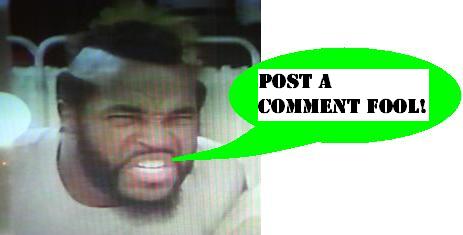 Reactors - Hypereactor-RS3
Over on the right hand 'quick nav' of the Preserve are a number of icons of the current toy lines we've been following over the last several years. Then, at the bottom, is the one vintage line that so far receives such a highlight, and that is the
Nasta Reactor
line. We've mentioned it before, and it stands as a favorite obscure series around the Preserve since the re-discovery of a lone, empty box for the
Accelereactor-RS1
in the archives several years ago. The pieces seem to be fantastically rare, and come up on eBay with exceeding infrequency.
Interestingly, two sealed examples of vehicles from this small 10 item line were available on eBay this very week! I thought that I would certainly be the only one to bid on this beautiful
Reactorpod-RP3
but was surprised to find a fellow collector in-it-to-win-it as well. I bailed at $50, and congratulations are in order for someone else on this green Earth who also is a fan of this line! If, by whatever trick of the internet, the person who purchased this piece sees our post here, or better yet is a Preserve regular(!), please drop us a line at
contact@parrygamepreserve.com
. I'd love to feature the new addition to your collection in our Reactors gallery! Along those lines, an in an effort to ease my wounds over missing what may be the first and last time I see that little number available for sale, here is a new gallery of the Hypereactor-RS3, in and out of box!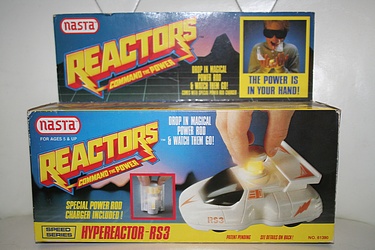 That is actually a sealed example in the photos, and amazingly we were able to pick up a loose one to match. I'd love to crack open one of these and see what sort of paperwork came with - perhaps in time, but I have a real personal philosophy about not breaking the tape. Interesting to note that the bar codes and product numbers of the two Reactors vehicles posted so far are identical. Must have made for some tough inventory control back in 1989; also might help explain the present-day tremendous scarcity of some pieces if you couldn't even track what you had or were getting on order. You would just have "10 Reactors on shelf" and would sell "a Reactor" to someone. Finding them all 20 years later will be a challenge! Hey, that's a good point - it's the 20th anniversary of Reactors - at least the Preserve will celebrate it!
Posted by charlie on March 19th 2009, 07:13 AM

Share
---