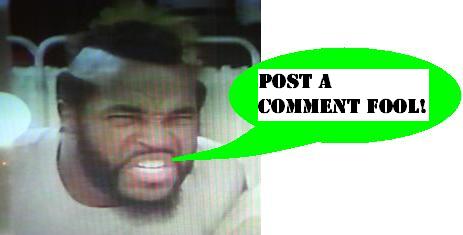 Toy Fair - Silly Puppets
Any long time readers of the Preserve will probably remember
The Uncle
's fascination with puppets. He doesn't own a puppet, at least not that I am aware of, but has this romantic/demented mythology in his mind about the allure and inherent creepiness of puppets of which he wants to be a part. As such, it's always a thrill going to Toy Fair, and seeing the number of fantastic puppet companies that are showing off everything from the beautiful butterfly puppets we saw at
Sunny Puppets
, to more human-style puppets that really push that boundary he enjoys so much.
A favorite of ours is the Silly Puppets company, and they had a number of fun, wonderfully designed items on display in their booth. Sadly I was there solo on the day I found them, but he was there in spirit! Click the image below for their full gallery.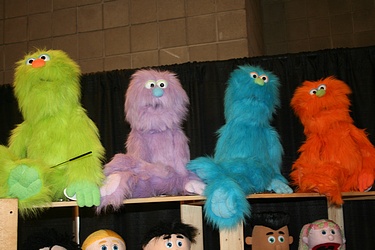 Looking more carefully at this image, I like Silly Puppets even more. They are replicating exactly the Toy Fair logo colors - check out the banner at the top of the page 'TF09'. Well done! ...and a happy accident of my haphazard photography.
Posted by charlie on March 24th 2009, 09:01 PM

Share
---