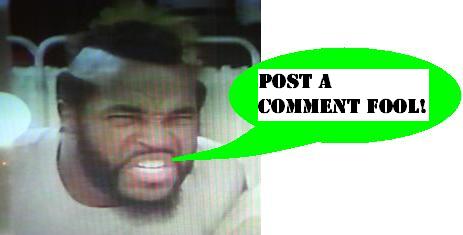 G.I. Joe - The Pursuit of Cobra: Desert Battle Storm Shadow
It seems that the proverbial flood-gates have opened at the Preserve on the now-in-stores
G.I. Joe - The Pursuit of Cobra
line, as I am excitedly tracking down the rest of the wave one figures and vehicles. Of course, I saw the whole set in stores already, but I apparently like to make things difficult for myself and wait until the first round has sold through - more sporting that way, what what.
We took a look at the
Doom Cycle
a few days ago, so let's see how the single carded figures are shaping up in this new bridge-line between movies. Here is desert battle Storm Shadow, sporting his stylishly ripped outfit and terribly awesome chain weapon. Oh, along with about 15 other accessories.
Not only has Hasbro tried to correct the price of the figures (slightly lower, but still ringing in at about $7 each) but they are really packing in the accessories, and have thankfully scrapped the 'kid-friendly' jumbo firing weapons that no one liked. I have to believe that those chunky things were not cheap to make, relatively, so it's a wise move to devote those resources elsewhere.
Also interesting to note - all items in this line thus far are numbered, and the numbering appears to cross consistently the entire span of products. Storm Shadow here is No. 1004, while the Doom Cycle (rather, Storm Rider) is No. 1016. I have to imagine that this is in response to the highly confused assortments of the
Rise of Cobra
line, and is also a delightful throwback to simpler times for toy lines that I know we all enjoy. Click the image above for more angles, and the familiar bio, of this highly skilled mercenary.
Posted by charlie on August 18th 2010, 06:58 AM

Share
---