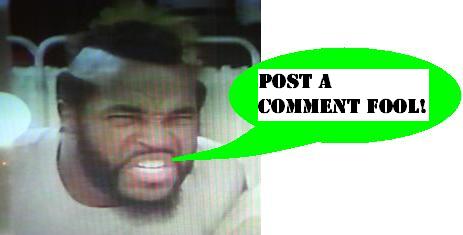 Toy Fair 2008 - day 3
Update (10:30pm):
Check out the Toynami gallery - they had some amazing stuff!
---
Update (8:30pm):
Another gallery is available, this time of a small plush company called Joojoo. They have a plush pirate ship that is just too cool.
---
Update (7:03pm):
The new Indiana Jones gallery from the exclusive Hasbro tour is posted - check it out for the latest figures and vehicles that will be a part of the first wave to hit stores soon!
---
Check out the latest image galleries from Toy Fair!
Today is day four of Toy Fair, and also the day when it comes to an end. Being that this is the first time the Preserve has covered this event, we'll have to see how this day plays out. There is still a lot of coverage we'd like to get to, in terms of products left to see and folks left to talk to, so hopefully cleanup doesn't start too early. If things go as planned, you'll see even more updates later in the evening on Wednesday!  
To make sure that no one misses what we feel are really great items, we wanted to bump a few more things to the front page. First is "The Revenge of Cobra" battle pack.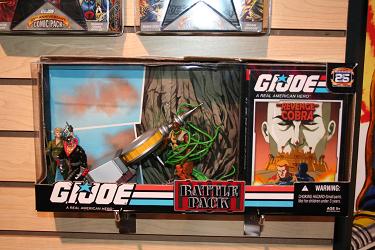 Don't worry - Roadblock will fight his way out...awesome. Next we have an overview shot of the new Transformers Animated initial wave of figures.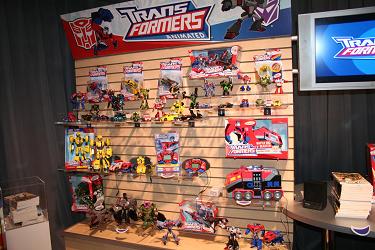 You can see close-ups by going to the
detailed page
for this series. Now from the new Transformers Universe line - which is what the 'Classics' series from last year has been rolled into, we have two new Robot Heroes which are my favorite yet!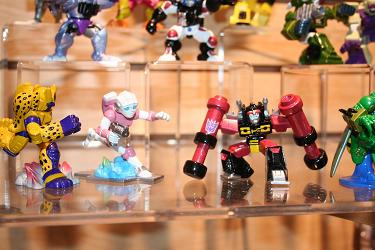 That's right - I'm a total sucker for Arcee figures, and I think they did a great job on this mini version, as well as on the Rumble figure that she appears to be grouped with! Recently in Hasbro news the big announcement was their unveiling of the Cloverfield monster. Well, here is a picture of the full sized item, complete with 70 points of articulation, and our terrified showroom guide (who was really very friendly and helpful!)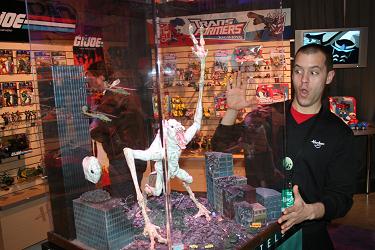 And of course, what day would be complete without a shot of The Uncle and Indiana....Spud?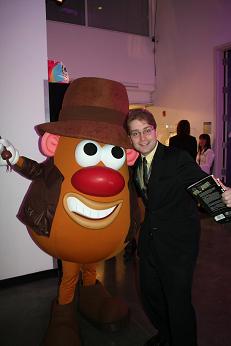 Yo Joe!
Posted by charlie on February 20th 2008

Share
---