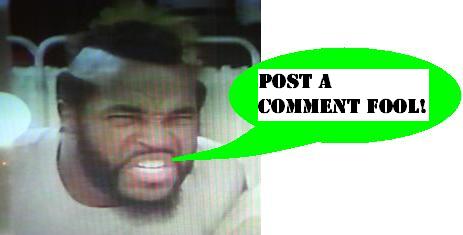 Transformers Universe - Ultra Class Onslaught
We have one more Ultra Class figure from the Transformers Universe collection that is photographed and posted from the vaults of
The Uncle
. It is the calculating Decepticon Onslaught, who while powerful and talented prefers to outmatch his enemies from a distance using his merciless planning. Click the image below for a full look at his stats and more pictures!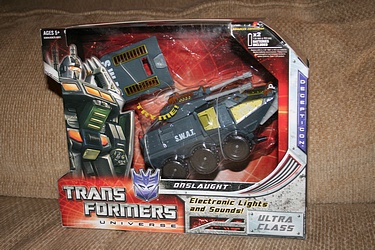 We're still making our way through the recent collection of
The Uncle
, so stay tuned for more great pieces from his shelves. Also, I hope that some Preserve readers met with success at Target today in the great discount hunt of '09! Very rarely do the benefits of living in a small town become apparent, but today was one of those times. Certainly in Long Island and other major areas, eager fans or scheming scalpers had long since swept the shelves clear of the Target Exclusive Transformers Animated 2-packs that just hit the inexplicable price of $4.99. We were amazed, therefore, to find several of each set remaining in our local Target store this morning, and I admit that nearly all of them left with us. To top it off, they also had the sixth and final wave of Transformers Universe Deluxe figures, so we added Hot Shot and Ratchet to the haul.
Collector Tip:
It has become apparent that the fifth and final wave of Tf:Universe Legends figures, featuring Cosmos, Warpath, Wheelie and Rodimus, are in fact very difficult to find. All mention of them is stripped from hasbrotoyshop.com, and the only eBay options are direct from China with dubious stylings. If you happen to see these in your local stores and have any interest, picking them up seems like a good plan. Chances are that they will end up being pretty rare - proving our constant theory that the final wave is often a good purchase!
Posted by charlie on April 6th 2009, 06:20 PM

Share
---