Journal Archives from December 2014
Playmobil Advent Calendar 2014
Holy Cybertron, Preserve fans! 2014 proved to be a year without a whole lot of time dedicated to the discussion of modern and vintage toys. However, with time comes wisdom, and we know that all things in moderation leads to a balanced life, so the pendulum swings.
Here then is the 2014
Playmobil Advent Calendar
, in all of its glory! Let's count down the remaining days to a rapidly approaching Christmas celebration with knights, armored horses, racks of armor and....all that will be revealed in the fullness of time!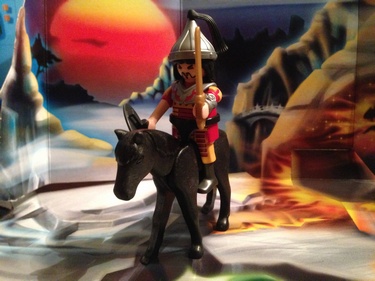 Posted by charlie on December 4th 2014, 09:23 PM
Leave Comment

Share
---