Journal Archives from March 2021
Tomy 1989 Toy Fair Catalog
The parade of catalogs continues, with an entry from Tomy in 1989.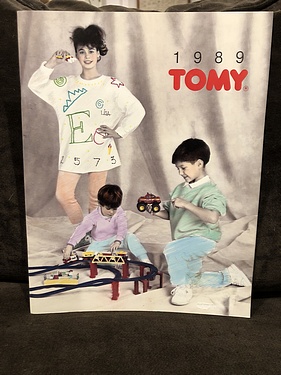 Mostly containing playthings for pre-school age kids, we do get a fun entry of the Rip Rock'n Rollers, "The ultimate power and performance vehicles to ever Hit the Road"! (wow!)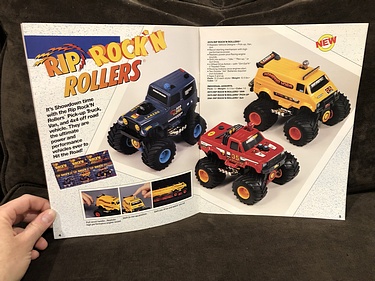 Posted by charlie on March 29th 2021, 03:34 PM
Leave Comment

Share
---
Ohio Art Toy Fair Catalog 1987
Next up is this bold
Ohio Art toy fair catalog
from 1987. Perhaps best known for their noble etch-a-sketch, this company actually released a whole host of cool products.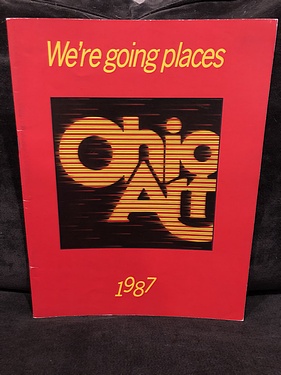 One of the more obscure may be this digital version of their popular tablet, which somehow would animate the drawings you did! I admit that I never had or saw one of these, but if it even came close to working that sounds super cool!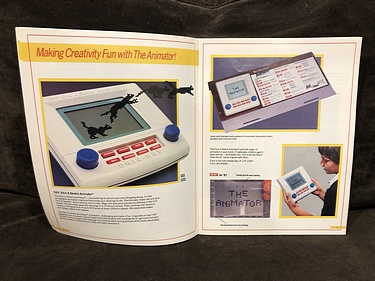 Posted by charlie on March 26th 2021, 11:44 PM
Leave Comment

Share
---
Lakeside 1984 Toy Fair Catalog
The next catalog in our
Toy Fair Catalog
collection is from Lakeside in 1984, the greatest year!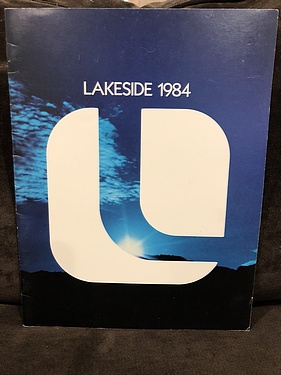 I think that one needs look no further than the inside cover, the first product page, where we see Mr. T's Water War! What a glorious product, and you can be sure a highly prized item these many years later!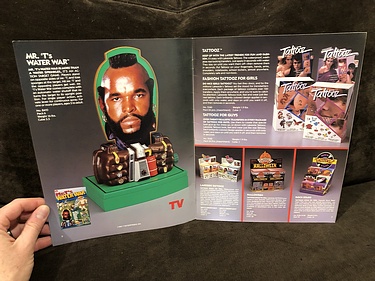 Posted by charlie on March 24th 2021, 06:43 AM
Leave Comment

Share
---
Sky Commanders - Vector Command
A thing of beauty is a joy forever.
That's what I find myself thinking with so many of the oversized playset vehicles of the '80s, and
Sky Commanders
Vector Command
is solidly up there in the pantheon.
This defender of the High Frontier graced the headboard of my childhood bed for many years, fastened securely with that clamping mechanism, allowing Battle Track Roadways and Laser Transport Cables to be extended across the room to neighboring chairs and bookshelves, so that the Sky Commanders and the Raiders could duke it out for control of the rare Pheata Seven!
Posted by charlie on March 12th 2021, 08:11 PM
Leave Comment

Share
---
Sky Commanders - Rollerball Backpack
I sure do love
Sky Commanders
. Here is the Rollerball backpack, piloted by the leader of the team, General Summit! Click through for more views and the bio. Thank you 1988.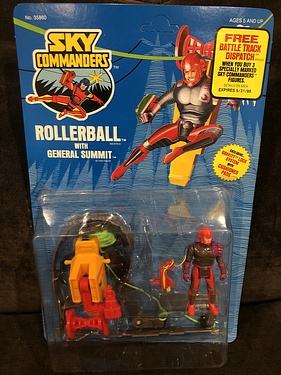 Posted by charlie on March 7th 2021, 12:48 PM
Leave Comment

Share
---
Bluebird Toys Catalog 1998
Are you, or is someone you know, a Polly Pocket collector? Well, check out this
1998 Bluebird Toys catalog
! I had no idea the range was so large, so it's definitely going to serve as a great checklist to peruse the many pages of this fun line.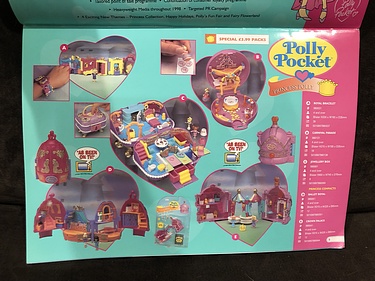 Also, check out those 'Bluetech' handheld devices! That is absolutely the best of 1998!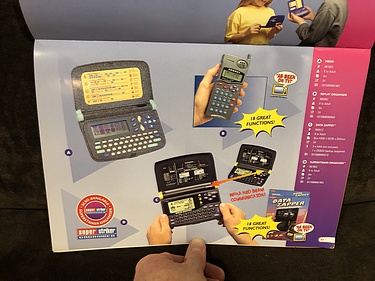 Posted by charlie on March 1st 2021, 09:56 PM
Leave Comment

Share
---