Journal Archives from September 2013
Sega Master System - Shanghai
Let's check out another
Master System
title from 1986, the video game port of the classic mahjong solitaire - yes, I'm talking about
Shanghai
! I think that a proper arcade version of this title would have been hilarious, and would now be a crazy collectors item, but sadly, to the best of my knowledge, we only got this game on several consoles of this era.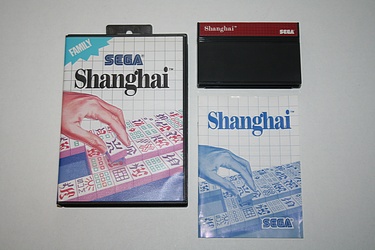 Steady your nerves and concentration. You're about to play Shanghai!
Posted by charlie on September 12th 2013, 08:05 PM
Leave Comment

Share
---
Sega Master System - Enduro Racer
Released by Sega in 1986, and a hallmark of arcades in both stand up and awesome sit-down bike versions,
Enduro Racer
found home release on the
Master System
in 1987. Often compared to Hang-On, and I believe using the same engine, you get to experience the motorbike thrills on a dirt track, with computer opponents and obstacles.
Now, grip those gears, spin those wheels and take the lead to victory.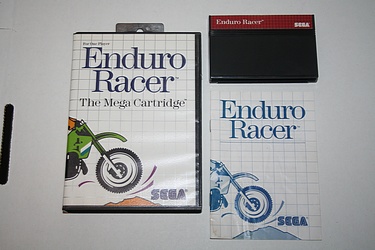 Posted by charlie on September 3rd 2013, 09:44 AM
Leave Comment

Share
---