Journal Archives from September 2020
Toy Fair Catalog - 1988 Power Wheels
One of the parts of the Preserve that I think truly adds value to this vast interweb is the effort at sharing and documenting vintage
Toy Fair catalogs
. Prices and focus for Mattel and Hasbro books from the '80s are through the roof, and commensurately less interesting. So finding second-string brands is always something I find to be more rewarding.
Let me share with you, therefore, the 1988 Power Wheels catalog, in all of its G.I. Joe Tracker and Qua-Trax glory!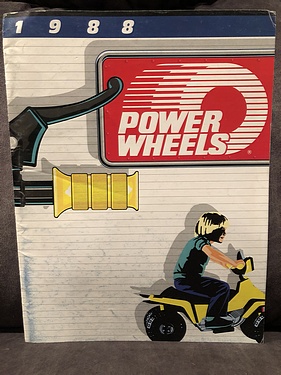 Click the cover image to browse the 23 pages of this fun artifact, and make sure to read up on their marketing and customer service efforts for that year too!
Posted by charlie on September 2nd 2020, 08:32 PM
Leave Comment

Share
---