News Details
Sega Master System - Alex Kidd: The Lost Stars
More Sega Master System goodness? Yes please!
Today let's take a look at an entry in the Alex Kidd line, in particular The Lost Stars! Just like before, you play the little Prince with big ears and unlimited courage. You have 14 rounds of adventure ahead of you in the nonsense kingdom of Aries, so get going!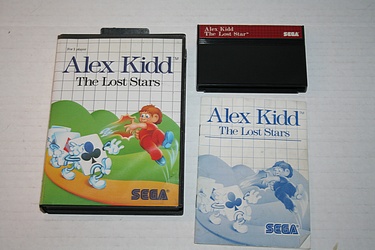 Sega tried hard to come up with a recognizable mascot that could have a prayer at challenging the likes of Mario (and maybe to a lesser extent, Link) though it really didn't end up being Alex Kidd, finally taking shape in the speedy hedgehog that at least more than 20 people have heard of. In fact, I suspect most people who weren't die hard fans of this console wouldn't have the faintest idea what you were talking about. Mario, however, is still going strong, as seen in this recent huge display at Walmart of all places!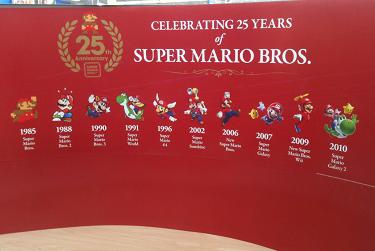 Oh, and I know that I am often heard talking about how very very fond I am of the instruction manuals in these
Sega Master System
games. Well, I assure you that this one has only helped to solidify, beyond a shadow of a doubt, that my heart was in the right place.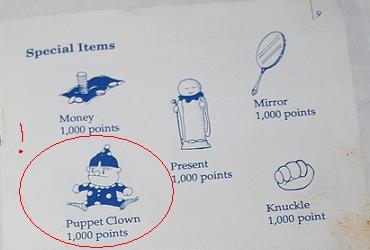 Puppet Clown...man.
Posted by charlie on January 10th 2011, 11:32 AM
Leave Comment

Share
---
No comments have been posted.
---