News Details
Final NASA Shuttle Launch - Ever - 11:26 a.m. EDT July 8, 2011
This morning, weather permitting, will see the final launch of the NASA shuttle program. For most of us who grew up with Star Wars and Transformers, the Shuttle WAS space. It was the physical manifestation, the actual real life achievement by mankind of the fictional and fantastic stories we all enjoyed watching and reading. I, like most other nerds, was well familiar with the moon landings and the Apollo missions but what counted during my lifetime were the brave men and women who rode that big white space truck to the stars, over and over again.
I never did make it to a launch, which is a shame, but do hope to catch this one on
NASA TV
today, as should you. Let's all remember how the Shuttle was a part of our nerdy, space loving lives since launch #1 on April 12, 1981, and wish a safe launch and return for Atlantis, mission STS-135.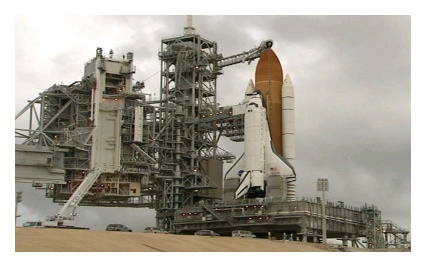 Posted by charlie on July 8th 2011, 06:28 AM
Leave Comment

Share
---
No comments have been posted.
---