News Details
eBay Watch: X-Men 6 Player Arcade
I have a small arcade collection here at the Preserve. However I always want, as with most things, and like a good American, more. A real grail piece in terms of sheer size, absurdity and showpiece quality is the 6 player X-Men unit from 1992. This beast would be the largest piece of built-wood in just about anyone's home, and features 2 TVs just to make it twice as heavy. Better still, there are still about 2 hours left on this eBay auction - so if you live near Rochester NY, go check it out!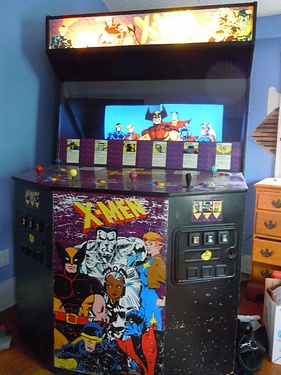 Posted by charlie on August 12th 2011, 09:52 PM
Leave Comment

Share
---
No comments have been posted.
---