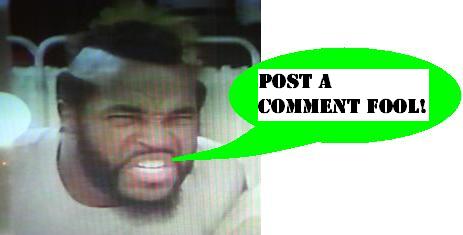 Toys and Games Catalog - 1980 Milton Bradley
I picked up this 1980 Milton Bradley catalog some number of months ago, and as things typically go around here I'm just getting around to shooting some photos of it this week. What to my wondering eyes did appear, however, but a number of missing pages - not eight tiny reindeer! There is so much other cool stuff in what remainder of the book I do possess, however, that I had to post the partial catalog even though it rubs me the wrong way to not have it 'complete'. You can enjoy a slew of fantastically '70s board games, and the Big Trak and Microvision! Two early staples of the Preserve, of which I suspect many others have fond memories as well. So - flip through the pages that I have - I bet you'll still have a good time!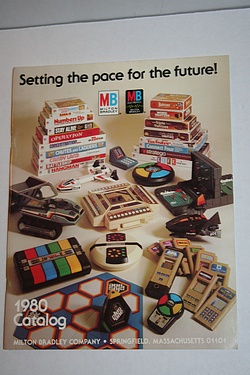 Do be sure not to miss the Star Bird Intruder, Avenger and Command Base - how cool are those!? A Captain Power predecessor that I knew nothing about! I mean, look at the Avenger there, it is totally a '70s version of the
XT-7
- remarkable!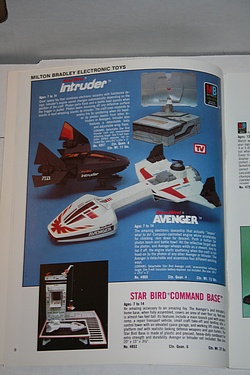 Posted by charlie on June 8th 2012, 08:38 PM

Share
---