Journal Archives from October 2013
Big Lots of Vigo
The Scourge of Carpathia is now available at Big Lots, at a bargain basement price! Formerly only available via the infamous mattycollector.com, these Mattel Online Exclusives have been showing up in brick-n-mortar more and more around the holiday season the past few years. If you missed this figure when it was released, then you are in luck, and can now save $10 + shipping!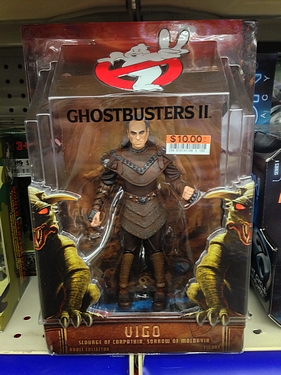 Posted by charlie on October 25th 2013, 04:01 PM
Leave Comment

Share
---
Three Stooges - Yahtzee!
Just reading the name of this great discovery I made at Ollie's Bargain Outlet sounds like a routine from the classic show. Maybe I'm too easily amused, but this seems like a fantastic product to pick up, just in time for Christmas! Seltzer bottle dice cup - how awesome is that?!
I suspect it's more widely available than just at Ollie's, but you'll certainly get it for a good price here if you are located close to one in your town.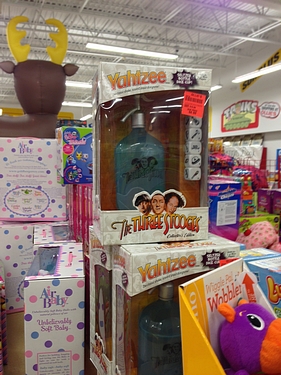 Posted by charlie on October 17th 2013, 03:56 PM
Leave Comment

Share
---
NYCC - Hasbro Reveals - Update
Ok folks, we've gotten the Hasbro images processed and posted.
Check out new items from
Kre-O
,
Spider-Man
,
Star Wars
and of course that Prime from
Transformers
.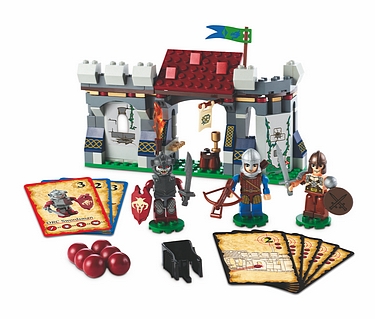 Posted by charlie on October 9th 2013, 10:12 PM
Comments(2)
Leave Comment

Share
---
Hasbro 2014 Reveals
Hasbro just sent us a pile of info to reveal for the 2014 lines, as well as holiday 2013. While we get all that processed, enjoy this Kre-O vid they also sent!
We also have two pics of the new Optimus Prime figure from the new movie, "Age of Extinction"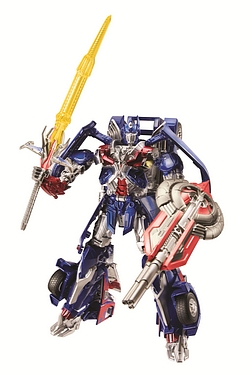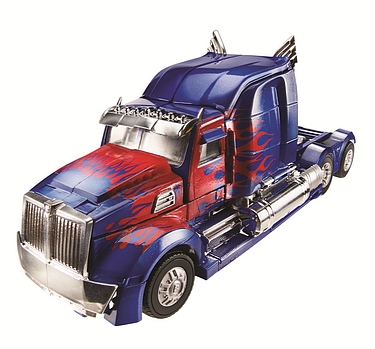 Posted by charlie on October 9th 2013, 09:12 PM
Leave Comment

Share
---