Journal Archives from April 2013
eBay Watch - Bandai Diecast Inspector Gadget Vehicles
I've never seen these before, and they are beautiful. The Gadget Mobile even, as you would hope, transforms. The auction was ended almost as soon as it appeared several days ago, so I am to assume that someone reached out to the seller and offered them a good enough best offer to yank these from the market with breathtaking speed.
I do have to recommend checking out this listing, and the very generous additional pictures that the seller snapped of these rare items.
Go go collection crown jewel!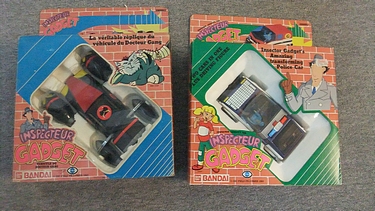 Posted by charlie on April 26th 2013, 08:54 AM
Comments(2)
Leave Comment

Share
---
eBay Watch - Rock Lords Dragon Stone by Bandai
The auction for this has ended, but it appears to have failed to sell which is somewhat amazing, even at the asking price of $159.99. I've certainly never seen a boxed example of the Bandai version of Dragon Stone from the Rock Lords line, and it is quite beautiful. Click through the image below for more details about this auction gone by, and join me in hoping that the seller takes another shot at selling this rare figure!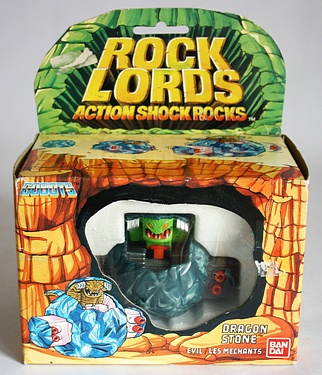 Posted by charlie on April 14th 2013, 08:17 PM
Leave Comment

Share
---
eBay Watch - JEM 1986 Style Guide
Here's a truly outrageous artifact from 1986, and something that puts the best intentions of most company paperwork these days to shame. A hot pink JEM record is the first thing you see, but it opens up to contain style and design guidelines for the new pieces in the line. I'm just delighted by the obscure nature of this piece, not to mention the bold colors and 80-rific designs! One of us should certainly add this to their collection! Oh yeah, $650 - heh.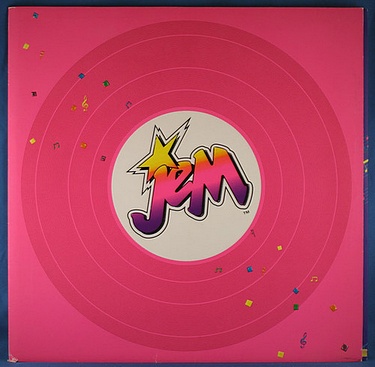 Posted by charlie on April 6th 2013, 02:06 PM
Leave Comment

Share
---